Make driving for you and wildlife. Prevent accidents happen while on the road with Deer whistle Device. It's an ultrasonic device that is safe yet automatically warns wildlife animals of an incoming vehicle. Works for cars, trucks and motorcycles that speeds up from 35 mph or faster.

Automatic warning day and night.
Once the automobile runs 30mph or faster, the Deer whistle Device sounds as a warning to animals that might be in the middle of the road or will be crossing.
Save lives and properties.
Animals unexpectedly crossroads sometimes causing traffic accidents or property damage. Send a warning from 0.5 miles away. This will stop any animals from running in front of your vehicle.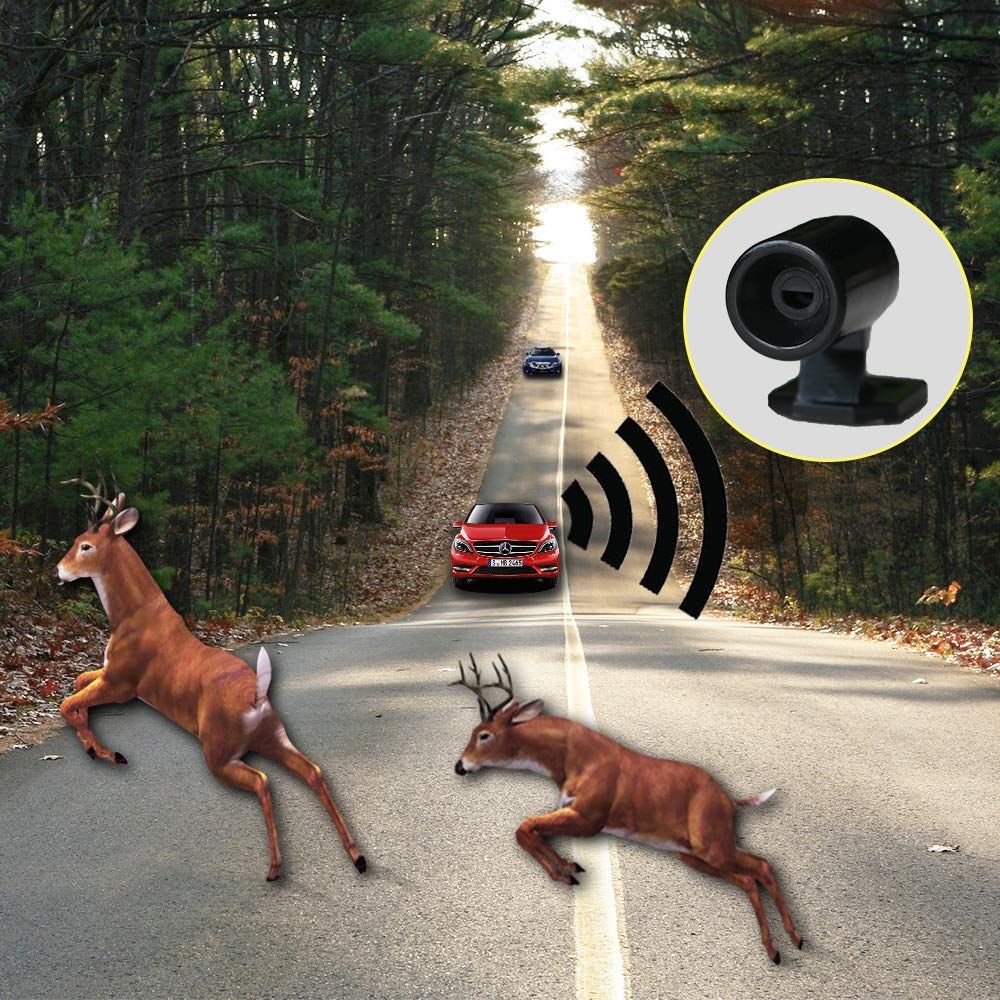 Quick and easy installation.
No need to connect to any circuits. Just peel off the adhesive cover and stick it to your bumper. Easily removable during car wash and reattach after.
Works in any weather.
Waterproof and works even in rainy weather. Drive safely at night especially on zero visibility.
SPECIFICATION
Material: ABS Plastic
Type: 3D sticker
Size: 3cm x 1.7 cm
PACKAGE INCLUDES
2 x Wildlife Warning Car Alarm