Single press seal and drain sink strainer

Losing valuable in the drain and clogging the pipes with hair finally has a solution. Modernize your bathroom and kitchen sink by installing the Upgraded Stainless Steel Sink Drain Strainer. This 2-in-1 sink stopper and filter is a simple yet effective way of preventing your valuables from getting washed away while at the same time keeps the pipes going smoothly. No more clumps of hair and clogged pipes. This sink stopper universally fits most sink, tub, shower, and basin drain holes from 0.86-1.88 inches diameters.
HIGHLIGHT FEATURES
Upgrade your sink stopper.

Press type and universal Upgraded Stainless Steel Sink Drain Strainer makes a great upgrade to your sink and drainage. It's a filter and sink stopper at the same time which prevents objects from going down the drains and clogging it. No more accidental losing of your valuables.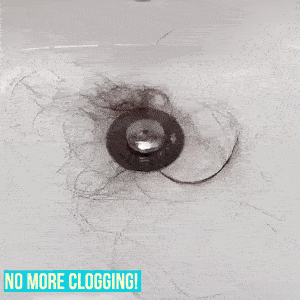 Prevent unnecessary blockage.

Keep your pipes in good flowing condition. Installing this press type universal sink stopper and strainer prevents clogs caused by clumps of hair, soap suds, dirt and more. One press to drain water while collecting objects and items that can cause clogs.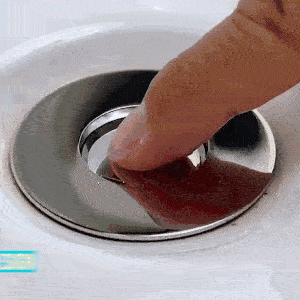 Block sewer odor.

One press is to let water flow while filtering objects. At the same time, it completely blocks foul odors that could be coming from the sewers. Made of high quality stainless steel and brass materials for durability and longer service life. It's an anti-rust, anti-cracking and integral molding. Designed with a built-in basket for catching small items and strands of hair.
Modern solution to improve home draining system. Use this in your basin, washroom, kitchen sink, shower and bathroom. Easy to install and universally sized. Compatible with 1.1 up 

1.5 inches

drain holes. Simply pull it out to clean and remove the clump of dirt and moret. No special tools needed. 
Product Specification:
Material: stainless steel, brass 
Color: silver 
Size: Fits for 1.1-1.5 inches Sink Drains
Package Included:
 1 x Sink Drain Strainer