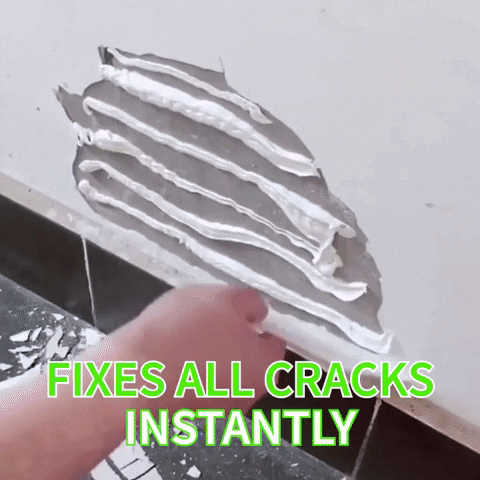 Repair cracks, damage, holes, stains and graffiti on the wall by simply using Universal Wall Mending Agent Cream. It's an effective and quick solution to fix and protect drywalls from unsightly damages and unwanted stains. Keep your walls looking clean, damage-free in two easy steps  - squeeze and scrape.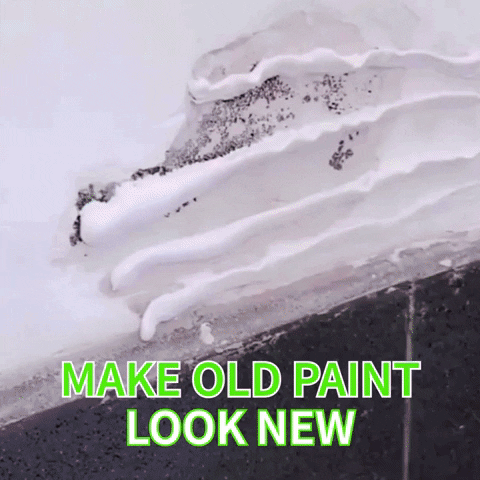 Compact and handheld application.

 Our wall mending solution is compact and very portable which is perfect for DIY repairs. It comes in a tube and easily smears in one squeeze. It works in 2 simple and easy steps - squeeze and scrape. 
Ideal for a variety of projects at home

.

Save your time and money from renovations and building new walls. Our Universal Wall Mending Agent Cream can easily do small repairs and bring back your walls like clean and brand new. Use it for your office, kitchen, home, classroom and more.  
Long-lasting repair solution.

Repair walls and enjoy its lasting finish. It takes only 4 hours to completely solidify and dry the solution. It's non toxic, safe, mold-free and water repellant. It does not absorb water and maintains smooth surface finish.
Effective and lasting drywall repair. Wall peeling, cracks, holes and stains can be easily fixed using Universal Wall Mending Agent Cream. Made of wall glue, resin, and carbonate that instantly covers any wall imperfections. Formulated to sink into crevices of cracks and holes and fill in the gaps and stay intact until dry. 
Product Specifications

Ingredients: wall glue, resin, and carbonate

Product volume: 20ml

Product weight: 4.6 ounces

Color: White
Package Included
1 x Wall Repair Cream

1 x Scraper