An indestructible trimmer made of super solid steel that wipes out grass, weeds, moss and dirt within seconds, even on concrete surfaces!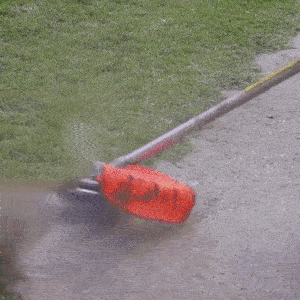 Steel Wired Super Trimmer Blade is super durable, long lasting and is able to withstand heavy duty usage without failing, unlike traditional string trimmer that needs constant replacements and weak in power delivery.
FEATURES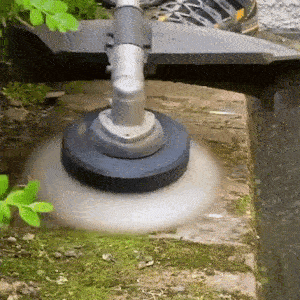 Steel Wired Super Trimmer Blade is able to carry out trimming works perfectly even in unapproachable/narrow areas, concrete surfaces.

Fits 99% of Trimmers on the market.
This trimmer is 10X more powerful, effective, fast and durable as compared to traditional string trimmers and it does not require any string replacements!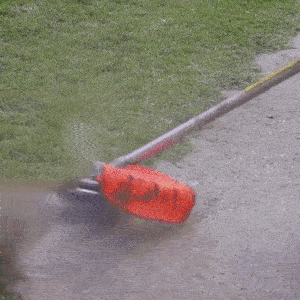 High-quality durable steel. 

Exquisite workmanship and it is so easy to use and install compared to Traditional String Heads.
Saves 10 Hours a year and hundreds dollars of costs on normal string line replacement
Stable and durable. High performance. Easy and fast to install.
Heavy duty, last for years. No replacement needed.
Sharp and efficient. Universal and Multi functional.
SPECIFICATION
Material: Heavy Duty Steel Wire

Diameter: 150 mm (6 inches)

PACKAGE INCLUDES
1 x Steel Wired Super Trimmer Blade
FAQ
Will it fit my trimmer?
Our steel wired super trimmer blade is easy to connect and fits almost 99% of the trimmers on the market. If it really doesn't fit your trimmer, which never happened before, please contact us at support@spectertools.com and we will make sure to either provide a solution or give you a full refund.
How long before I need to replace the head?
Our steel wired super trimmer blade is designed to serve you forever thus you don't need to replace it. However, in cases of heavy duty daily usage, you might need to replace it after 5-6 years.
Will it cause damage to affected areas?
Our steel wired super trimmer blade doesn't cause any damage to affected areas.
However, it might cause damage to soft materials and woods, so please avoid using it on areas that it shouldn't be used on.

When can I use the included warranty?
The included warranty protects your trimmer head from any damage which prevents normal functionality.
Your warranty is applicable if the head is damaged and the damage makes it non-functional.
Currently we provide 24 months warranty.