Warm sleep booties for colder nights backpacking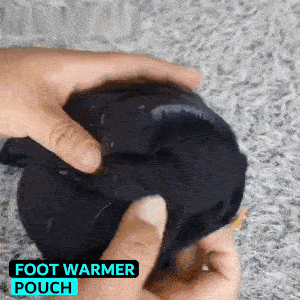 Sleep in for those super cold nights while in a sleeping bag and tent camping. Ultralight Down Filled Slipper Boots keep it warm and cozy for your feet. It's your must-have gear for winter. Windproof and waterproof, it's made of lightweight fabric and plush heating with 95% goose down lining for superior thermal retention. Designed with elastic cuff and drawstring closure for easy adjustment snug fit. Comfortable and very easy to expand from a small pouch to boots. 
HIGHLIGHT FEATURES
Warm sleep booties for colder nights backpacking.

Perfect for people who like the outdoors during the cold season. Ultralight Down Filled Slipper Boots keep your feet during the cold night in a sleeping bag or camping tent. Great for cold weather camping and freezing temps backpacking. Walk around the freezing ground of the campsite while staying toasty on your feet.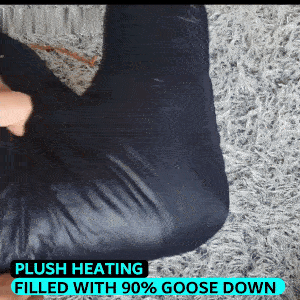 Keep your feet nice and warm indoors.

Floors get freezing cold no matter how much you warm your place. These Down Filled Slipper Boots are super comfy, nice and warm to wear. Better than your winter socks. Sleeping in these boots helps improve your blood circulation. 
Biggest warmth improvement for cold nights.

These warm and soft booties make the difference in the world. Keep your feet toasty on cold single digit temperature nights. Made of 20D 400T nylon and 90% goose down. Ultra lightweight, waterproof and windproof. Keep your toes from getting frostbites by wearing these. 
Packable and easy to wear. G

oose foot cover keeps heat and concentrates it on your feet effectively. Designed with drawstring cuff closure for easy slip in and take off. It fits 40-43 EU size feet. From a small pouch of 9 x 21cm, it expands into a 29cm slip in boots.
Product Specification:
Material: 20D 400T nylon, 90% goose down
Product Size: 
S size:23x12(26cm)
L size:23x15(29cm)
Product Weight: 80g
Color: black
Package Included:
1 x pair Down Filled Slipper Boots