Slip on and feel the cloud-like softness on your feet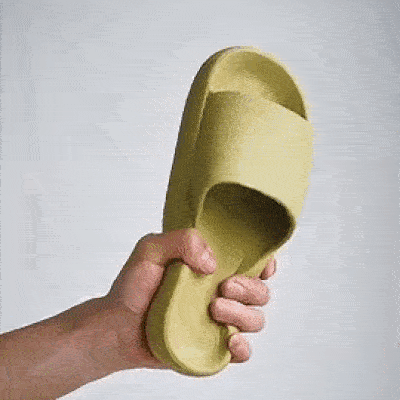 Give your feet the comfiest rest after walking in heels and shoes all day. Step in a super soft and comfortable pair of slippers and relieve your feet of tension. Ultra-Soft Cloud Slippers are not your ordinary pair of slides! They are so light and comfy it feels like walking on clouds! They make the perfect slides for your tired feet especially after a long day's work and standing for hours.
HIGHLIGHT FEATURES
Soften tension on your feet as you walk

. These pairs of Ultra-Soft Cloud Slippers were designed to give ultra comfort to your feet. They were made lightweight and with high rebound soles to get that feeling of walking on clouds that soothes tension on your feet. 
Cushioned slippers that support weight.

 Not only are these slippers soothing, they're also made with 3-5 cm extra thick and flexible soles for better cushioning effect. These are perfect in giving support on heavier body weights by lessening the pressure and impact on soles. Ideal for people with chronic foot pain and other medical symptoms.
Walk with bounce.

Ultra comfortable and a practical pair of slippers. The materials are durable and firm while keeping your every walk bouncy and soft. The non-slip design makes it safer to walk on different surfaces especially on wood, concrete and tiles. 
Casual slippers for indoor and outdoor use.

Here's a perfect pair of slippers you can use indoors and

outdoors

all-year round. Made of waterproof and durable EVA material, it's great to use at home, beach, swimming pools, camping trips, or just simply going out and still look stylish.  
Product Specification:
Material: Flexible EVA
Platform height: 3-5cm
Color: black, blue, gray, orange, yellow, pink 
Package Included:
1x pair Ultra-Soft Cloud Slippers