Maximize your space under the desk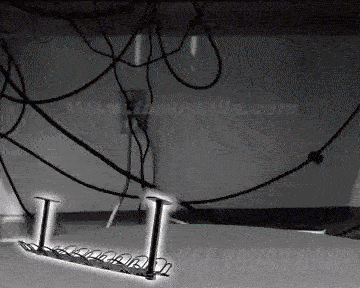 If cables get tangled, there will be chances that they could be damaged and might lead to a worse scenario such as sparking wires. Cable chaos will not be a problem anymore. TECHNI Under Table Wire Organizer is a simple solution to keep your wire organized and this will neatly conceal cables underneath the desk. This under desk cable management rack has enough space to keep your ethernet wires, power cables, power strips, USB hubs from the computer desk and TV.
HIGHLIGHT FEATURES
Securely holds your messy cords.

With this high-capacity cable management tray kit, cable chaos would be a thing of the past! Anything from wires, HDMI cords, USB hubs, power bricks, and power strips can be secured by TECHNI Under Table Wire Organizer. Simply place the cable trays under your desk to quickly tidy up your messy cables. A clean workplace is a nice atmosphere in which to function effectively and comfortably.
Easy installation.

The cord organizer tray under the desk attaches to the bottom of any wood, MDF, or particleboard desk. Unlike other wire trays, this comes with an adhesive so you can just install it under your desk effortlessly. You can also use it as a cable control wall device by mounting it on the wall.
Good-load bearing, sturdy.

With its size: 32cm x 17cm x 14cm/12.6" x 6.69" x 5.51" (Approx.), this can still hold your wires in place. This is made of premium quality ABS material that is sufficient to accommodate multiple wires and cables. This will not bend under the weight of a work area cable.
Maximizes your space.

With desks that have a minimal overhang, your new wire hiders for desks work perfectly. The cable rack has a one-of-a-kind feature that allows your workstation to be aesthetically pleasing. No more messy and tangled wires!
Prevents your power supplies from overheating.

Poorly managed cables have a negative impact on airflow through the computer, especially once dust starts to accumulate. The wire organizer will help you organize your hanging cords so that this will reduce the chances of overheating or getting a damaged power supply.
Product Specification:
Material: ABS 
Product Size: 32cm x 17cm x 14cm
Product Weight: 90 g
Color: White
Package includes: 
1 x TECHNI Under Table Wire Organizer