The pest and flycatcher that doesn't need electricity and smelly pesticide.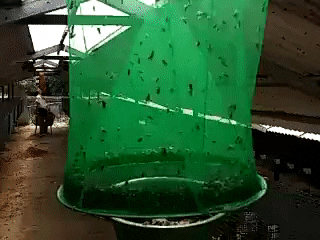 Designed to catch flies and pests naturally by trapping them inside a fishing net.
Easy to set up and use. No electric power, pesticides, and power tools ever needed.
The trap is made with PVC plastic nylon which makes it durable and reusable.
Perfect for hanging it outdoors, in wet markets, parks, and canteens. Make their surroundings cleaner and healthier.
Product Specifications
Material: Nylon PVC
Size: 24 x 40 cm / 9.4 x 15.7 in
Weight: 120 g
Product Inclusions
1 x Super Effective Natural Pests and Flies Trap