An Umbrella that can protect you in every season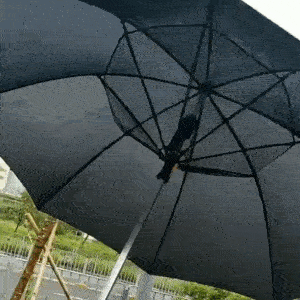 Protect yourself from both harmful sun rays and sudden rain. Summer Umbrella with Mist Spray and Fan has a combination of a cooling fan, a refreshing mist sprayer, and a sun-shielding parasol. The 86-cm long umbrella will protect you in every season. It is equipped with UV-protected fabric that blocks 99% of harmful sun rays. It has built-in fan blades that are designed to fold in when the umbrella is folded up, it keeps you cool on hot days. 
HIGHLIGHT FEATURES
Made of UV-Protected Fabric.

Summer Umbrella with Mist Spray and Fan is made of double-layered NC cloth and a vinyl coating. The UV-Protected Fabric offers better protection to you. It blocks up to 99% of UV rays. No more harmful sun rays that might damage your skin. 
Built-in Cooling Fan.

Keep yourself cool with its breeze generating fan. Just push the button and the fan will be activated. It requires 4 AA Batteries. No more worrying about getting sweaty when you take a walk during summer. 
Refreshing Mist Sprayer.

Simply attach a plastic bottle filled with water to the bottom of the umbrella. Push the button in the handle and enjoy the refreshing mist under the weather.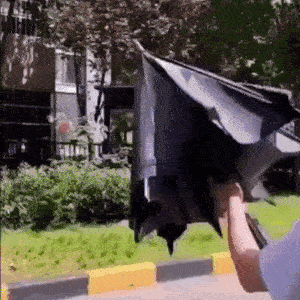 Large Coverage and Portable Size.

This 86-cm long travel umbrella is large enough to totally cover 1-2 people from rain and wind with its 102 cm diameter caliber. It folds up easily for storage when closed. The large folding umbrella has an ergonomic handle design that makes it very comfortable to grasp.
Product Specification:

Material: Aluminum Alloy, Vinyl Cloth
Product Size: 
Length: 86 cm
Caliber: 102 cm diameter
Product Weight: 540 g
Color: Pink, Blue, Yellow, Black

Package includes:

1 x Summer Umbrella with Mist Spray and Fan