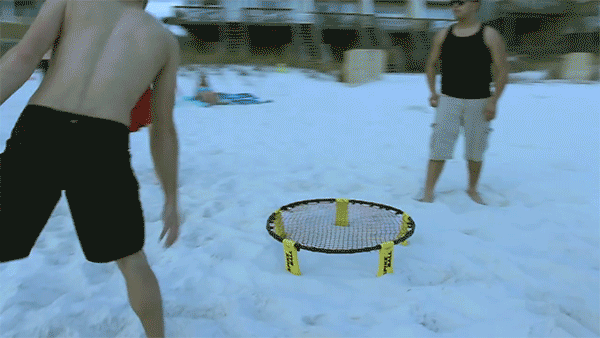 Discover this fun game of playing spike with friends and family. Master the spiking techniques while sharing and creating great moments. SpikePlay Spikeball Game Set is the perfect indoor and outdoor game for a group. Play it at the beach, backyard, lawn, park or gym. It's a good way to sweat and stay active.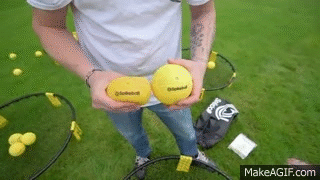 Fun for all ages and levels. It's never early or too late to learn to spikeplay. SpikePlay Spikeball Game Set allows 4 players. Pick your team and start a competition. Anyone can play! Kids from 5 years old to seniors as long that they can spike!xd 
Train your hand eye coordination. Stay active. SpikePlay is a great workout alternative. Keep your friends and family active during downtime. It's a great way for cross training and enhancing hand-eye coordination as well.
Made for tough and aggressive plays. Show your competitive side! SpikePlay is made to endure hard shots, dives and aggressive plays. Designed with foldable legs and adjustable net. Adjust net tightness to control ball bounce. Go easy or hard!
Outdoor and indoor games for occasions. Need something fun for group events? Here's the perfect game to make everyone active, sweat and have fun. Perfect for beach games, vacation trips, family reunion or simply friends get together on a weekend.
Product Specification:
Material: PVC, mesh
Expanded size: 900mmx 200mm
Product Weight: 1250g / 2.76lb
Package Included:
3 x Standard Balls
1 x Carrying Bag
1 x Net
5 x Arc Tube
5 x Leg Bracket
1 x Inflator Pump