Limited stocks available! Selling out FAST!
SATISFACTION GUARANTEED & WE SHIP WORLDWIDE!

Metal casting without the kitchen tools!
Stop soldering on the kitchen stove! Use this Soldering Pot to melt your metals for your creative iron casting instead for a less-mess, more convenient method that will get your project done.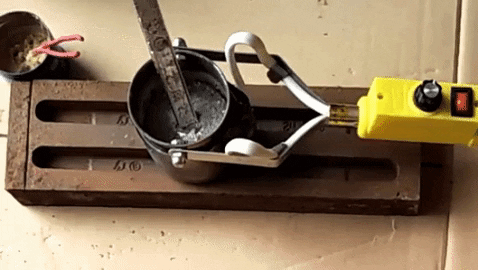 Just the right temp!
This soldering pot comes with a temperature adjustment know so that you can control the temperature based on the metal that you will be using for faster melting and casting.
Easy pouring
The wire protecting sleeve makes it easy to pour the melted metals. Also, the pot is made of Titanium Alloy, a metal with a relatively high melting point, you wouldn't worry about it melting along with your metals.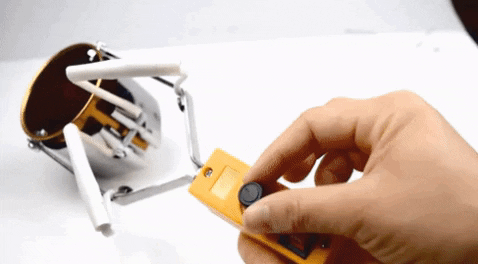 No zings and zaps!
Comes with an anti-static handle so you won't be surprised by sudden zings and zaps caused by non-grounded equipment while you're working on your melting.
Not stuck at home
Unlike other soldering pots, this is portable and you can bring it with you anywhere! You can have projects at a friend's house or even when you've challenged yourself to a temporary off-grid, metal age inspired living.
SPECIFICATIONS
Material: Metal+ABS




Color: Yellow




Plug Type: EU




Power Supply: 380W




Input Voltage: 220V-240V




Maximum Temperature: 450℃




Melting Time: 3-8mins




Solder Capacity: 3000g




Inner Diameter of Solder Pot: 70mm




Depth of Solder Pot: 65mm




Item Size: Approx. 35*8*6.5cm / 13.78*3.15*2.56in




Item Weight: Approx. 417g / 14.71oz

Best way to melt and combine different