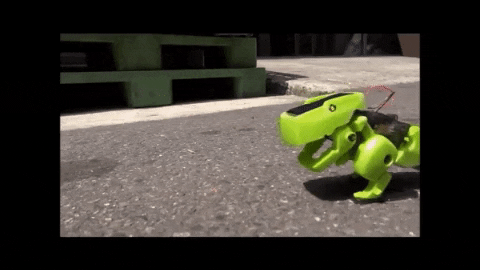 Fun, fascinating, transforming and energy efficient robot toy for your kid. Solar Powered Transformer Dinosaur is an educational toy packed with 3 transformations and eco-friendly features. A robot toy that can transform into a dinosaur, beetle and driller. Something for your kids to enjoy and a safe toy play.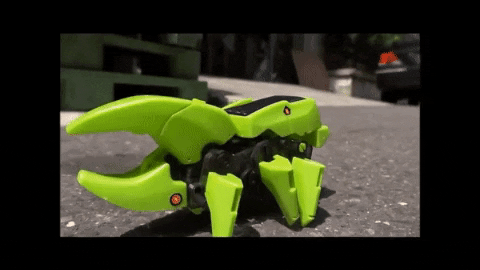 A great source of learning. Teach about transformations, animals, and renewable resources at an early age using this little toy. Assemble and disassemble pieces to form a dinosaur, beetle or driller. Start them young.
Enhance your child's imagination. Playing transforming toys also helps not only your child's logic and perception but their imagination as well. Let them create their world of wonders as they play with Solar Powered Transformer Dinosaur. Suitable for kids 8 years old and above.
Green and energy efficient toy. No need for batteries and electric charging, this dinosaur is running on solar power. A toy using green technology? It's a great way to conserve money and use renewable resources while having fun.
Super fun and safe for kids to play. All pieces of transforming dinosaur toys are made of safe and non toxic ABS materials. It undergone and complied with the strict European and American toy safety and quality standards to ensure its quality and safety during playtime.
Product Specifications:
Materials: ABS
Product size: 2.1 x 5.3 x 3.2 inches
Product weight. 0.15kg
Recommended Age: 8+ years old
Package Included:
1 x set of Solar Powered Transformer Dinosaur