Grow healthier seedlings without seed cell trays.
 Our Smart Press Soil Block Maker creates perfect seed starting soil blocks for growing healthier seedling and reduce the need for plastics growing pots or tray. This soil block maker has drainage holes on the top to squeeze out any extra water, ensuring a healthy growing environment for the seedlings. Let the roots grow freely and get more oxygen. This tool can create soil block of 2 sizes (1 inch block and 3½ inches block), which makes it ideal for any type of seeds and plants. 
HIGHLIGHT FEATURES
Two-in-one soil block size.

 

This tool provides two modes for large and small seeds. The tool can create four 1-inches blocks or one 3½ inches block, which makes it perfect for both small or large seeds. This

 tool places a hole at the top of each block for easy, optimal seed placement and depth.
Provide a stronger root system for your seedlings.

 

 The soil block created enable seedlings to have stronger root systems 

via natural air pruning and prevent them from becoming root-bound. This can also help to reduce transplant shock at later stage. 
No more disposable plant trays.

 

The soil block created with this tool

serves as both a container and soil for

starting and growing seedlings

, and hence reducing the need for plastic growing pots.
Proper air and moisture allocation.

 

The structure of this soil block maker provides proper compression which ensure each soil block has the right amount of air, moisture, and consistency, which allow seedlings to grow healthily.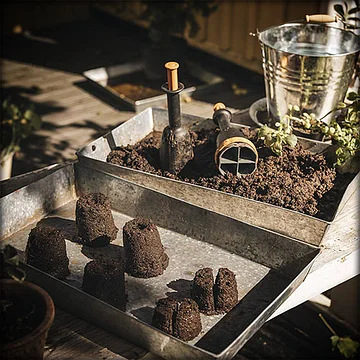 Durable and reliable.

 

The tool is made of durable PP material which allows you to repeatedly create similar soil blocks. With this soil block maker, no more needs for big shovels just to give your plant a nice and enough space to grow. 
How to use:
Fill the Smart Press Soil Block Maker with soil.
Compress it until moisture seeps out.
Place the tool on a tray, then press and lift the plunger.
Place the seeds into the hole.
Add in water as needed.
Wait for the seeds to grow into seedling and transplant to your garden or flower pot.  
** Note: insert the small block makers attachment when making 1 inches block.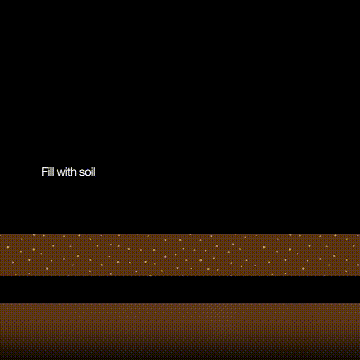 Product Specification:

Material: PP
Product Size: 12 x 28 cm
Product Weight: 280 g
Color: Orange + Black


Package includes:
1 x Smart Press Soil Block Maker