Great whisking alternative for people who have arthritis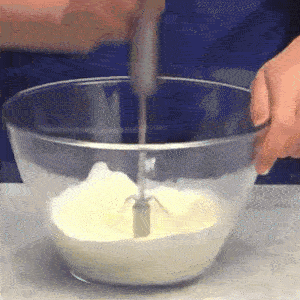 No more using a fork to whisk eggs. Make quick work of stirring eggs and mixing batter in a bowl or cup using Semi-automatic Egg Beater Stainless Steel Egg Whisk. This one-press whisk makes a great kitchen gadget for your different cooking and food preparation needs. Use it to whisk, whip, stir, mix and blend liquids and other ingredients effortlessly!
HIGHLIGHT FEATURES
Get rid of the fork to stir eggs.

Make fluffy and well beaten scrambled eggs fast and easy using Semi-automatic Egg Beater Stainless Steel Egg Whisk. This hand-push whisk is self-stirring and can whisk eggs effortlessly in a bowl or a cup. Perfect for anyone who can't use a fork to whisk, especially those with arthritis.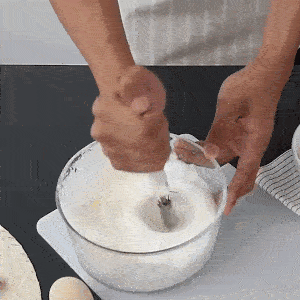 Great alternative to blender and mixer.

No need to get your mixer or blender to make a small portion of batter, dressings or protein shake. This tool is great for stirring, mixing, whipping and blending different ingredients. Add milk to your coffee and use this as your frother. It's a multifunction kitchen device for a wide number of applications and a must-have in your kitchen drawer. 
Save time and energy preparing food.

Don't waste time preparing ingredients. Make a wide variety of recipes and snacks faster using this kitchen gadget. Use it to stir ingredients like eggs, flour, cream, milk, butter, coffee and other soft and liquid ingredients. Simply push to whisk.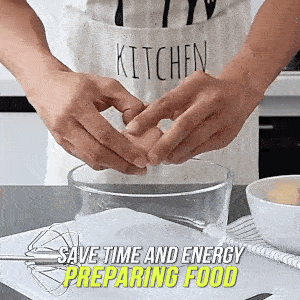 A must-have kitchen gadget.

Made of food-grade 304 stainless steel so it's safe to use in whatever food. Designed to be semi-automatic. No batteries, no electricity needed to work. It's durable and has anti rust properties for long-term use. It's also very easy to clean and store. Perfect for home cooking, restaurants, bakery, cafes and food shops. 
Product Specification:
Material: Food-grade 304 stainless steel 
Product Size: 
Small  -  2 5.5 x 6cm
Medium - 30.3 X 7cm
Large - 35 x 7cm

Product Weight:
Small -  10 grams
Medium - 12 grams
Large -  14 grams
Color: silver 
Package Included:
1 x stainless steel food stirrer