99.8% of Buyers Recommend This Awesome Product (Customer Reviews can be found below)  Voted as the best Summer Product of the year
Once Sold Out, it will return NEXT YEAR with REGULAR price!
Risk-Free 30 Day Money-Back Guarantee
 Having trouble extracting worn out screws?

Don't freak out just yet. W

e have a perfect solution for you!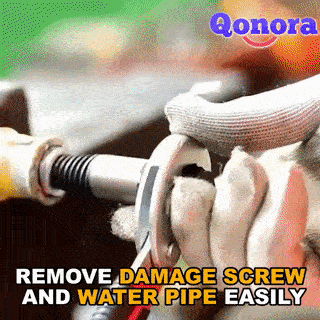 Remove even the most damaged, embedded, rusted and stubborn screw in no time using Screw Tap Extractor Set. The right tool to take out stuck screws or bolts smoothly and with best results. Prevent further damage and start the repairs right away. Durable hardened steel that should be in everyone's tool box.
FEATURES: 
This set is designed to remove damaged, 

rusted or stripped screws

, bolts and fasteners.
You may use an adjustable wrench to hold extractor firmly when removing screws.
Easy to use. D

rill

a hole in the center of broken screw first. Then, use a proper extractor to take screw out.
Made from carbon steel that were tempered twice for extra hardness and durability.
Includes 8 sizes of screw extractor to meet different needs for easy removal of most damaged screws.

Screw extractor size includes
#1 for 1/8"-1/4" (3-6mm),
#2 for 1/4"-5/16"(6-8mm),
#3 for 5/16"-7/16"(8-11mm),
#4 for 7/16"-9/16"(11-14mm),
#5 for 9/16"-3/4"(14-18mm),
#6 for 3/4"-1"(18-25mm).
Water pipes extractor size includes
7# for 1"-1 13/32"(25-35mm),
8# for 1 13/32"-1 25/32" (35-45mm).
SPECIFICATIONS:
PACKAGE INCLUDES
1 x Screw Tap Extractor Set