Shock-proof silicone phone case and retro game console in one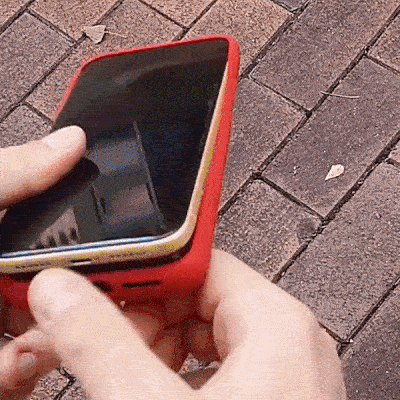 This phone case is made to let you play your favorite classic gameboy games on your phone. Come back to the old and colorful days of playing video games.
This Retro Gameboy Phone Case definitely brings your phone case to the next level!  Disguise your phone as a gameboy console and play classic games with new advanced features and games while keeping it protected from damage.
HIGHLIGHT FEATURES
Reminisce your childhood memories. Play your all-time favorite video games at the comfort of your phone case. Enjoy and reminisce about the fun of old classics. Retro Gameboy Phone Case has 36 colored and classic-inspired video games including Tetris, Galaga, Tank Wars, memory games, racing games and more!
Retro Gameboy display. Play games in a clear, colorful graphics plus 2D-design display. The screen is made of scratch resistant material and buttons that are easy to grip and press. Designed like a classic gameboy console complete with the iconic buttons namely A, B, Start and Select buttons like the old times. 
No downloading apps and a battery saver. Keep yourself busy during downtime by playing games without depleting your phone's battery. No need to download game apps or play on your phone. Pass the time playing your favorite game anytime, anywhere. 
Functional, stylish and nostalgic.

Specially designed for iPhone series, this Retro Gameboy Phone Case is shock-proof. It's made of high quality and durable ABS+ TPU materials. The phone case also has a built-in rechargeable battery so you can keep playing for hours.
Product Specification:
Material: ABS+ TPU
Compatibility: iPhone 11, 11 Pro, 11 Pro Max, 6, 6S, 6Plus, 6S Plus, 7, 8, 7 Plus, 8 Plus, X, XS, XR, XS MAX
Color:  Green, Blue, Pink, Black, Red,
Package Included:
1 x Retro Gameboy Phone Case