Stop molds and mildew from ever coming back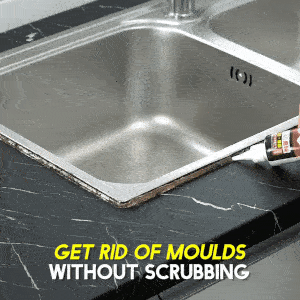 Get rid of old, stubborn and black molds in your tile grout without scrubbing. Quicks Action Mold and Mildew Stain Remover is your ideal solution in fighting molds and mildew that clings on your bathroom shower, sink, tub, tiles and grout. It deeply penetrates the mold and without fumes, overspraying and use of harmful chemicals. 
HIGHLIGHT FEATURES
Get rid of molds and mildew for good.

Quicks Action Mold and Mildew Stain Remover is not just your simple mold remover. It penetrates into the mold stains for easy cleaning without the need to scrub. It prevents recurring growth and kills germs and bacteria that causes the bad odor.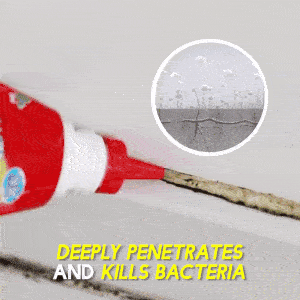 Fast action and easy to use.

This mold remover gel is your top notch and fast action. It's easy to apply on tiles, sinks, fittings, and sealants, especially on the sealed joints where molds and mildew are commonly found. Simply apply about 3mm thick of the gel solution and watch it effortlessly remove stubborn stains. 
Safe and nontoxic formulation.

No more fumes, harsh chemicals and overspraying. This mold remover gel is safe, nontoxic and safe to use on different kitchen and bathroom surfaces including silicone, tile, bathtub, sink, porch, window sealants, wallpaper, washing machine silicone sealant, washbasin, toilet bowls, shower-heads, pool and etc.
Product Specification:
Material: Anti fungus, anti mould, jelly status, portable
Product Size: 5.5 x 15cm
Product Weight: 0.3kg
Color: red
Package Included:
1 x bottle Mould removal gel