A great quick fix sealant tape for house and farm repairs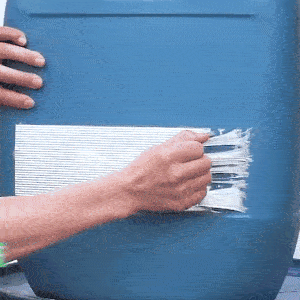 Instantly stop leaks and cover cracks using Professional Waterproof Butyl Rubber Tape. This aluminum butyl sealant is a great quick fix for house and farm repairs. Stop water leaks on pipes, feeders, and containers. You can also use this to seal up cracks and holes in barns, stables, paddocks and can be used on metals, plastics, woods, PVC and even concrete. Heat resistant, thick and waterproof to seal off and repair things indoor and outdoors of the farm. 
HIGHLIGHT FEATURES
Strong self adhesive solution.

Professional Waterproof Butyl Rubber Tape is made of an aluminum foil with butyl rubber that has high strength and strong viscosity. It can easily patch up cracks, leaks, seepage and holes. It covers and ferociously sticks on different surfaces including metals, plastics, pvc, cement, glass, and more.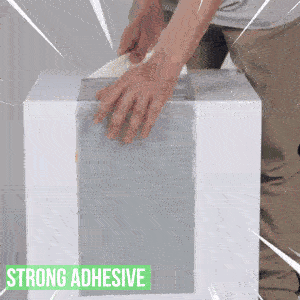 Multipurpose farmhouse repair tape.

Use this for indoor and outdoor quick repairs.it's a permanent repair solution that withstands high temperature heat, corrosion, moisture and water pressure up to 3 bars. Use this to fix leaking pipes, holes in metals, cracks on walls, seal off window panels, patch vinyl pools. Seal off leaking plumbing pipes, sprinkler systems, and even fix cracked containers in the farmhouse or barn.  
Temperature and weather resistant tape.

This butyl tape has high peel strength, thermal insulation effect, and can resist high temperature from -40 degrees up to 248 degrees fahrenheit, Use this repair tape anytime of the season. 
Product Specification:
Material:Aluminum Foil, butyl
Color:silvery
Size (Width * Length): 15cm * 5m / 10cm * 5m / 5cm * 5m.
weight: 1300g / 900g / 450g.
Package Included:
1 x Waterproof Butyl Rubber Tape