The internal puller can pull out the bearing without damaging any of the surrounding parts, just simply open the clamps by turning the handle clockwise so that it is snug against the bearing and pull out by sliding the weight backwards.
FEATURES
High Hardness and Toughness: This is Premium bearing puller set, which has high hardness and toughness. Collets are made from chrome molybdenum steel and rust-proof finish of toolset for long-lasting using.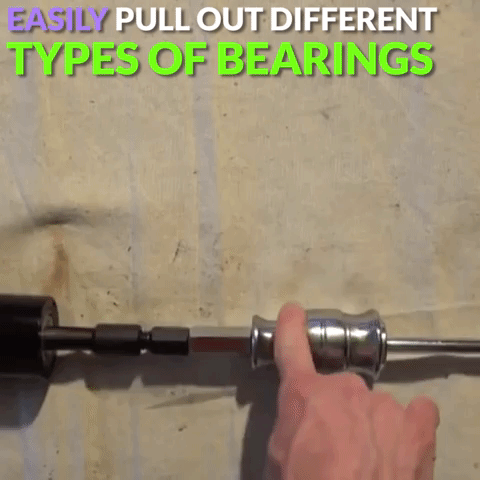 Wide Range of Applications: With different size and type of collets, Blind / Internal /Bearing Puller, this tool set fit a wide range of applications.
Easy to Use:

 

Insert collect, expand it to fit the hole, and attach the slide hammer assembly.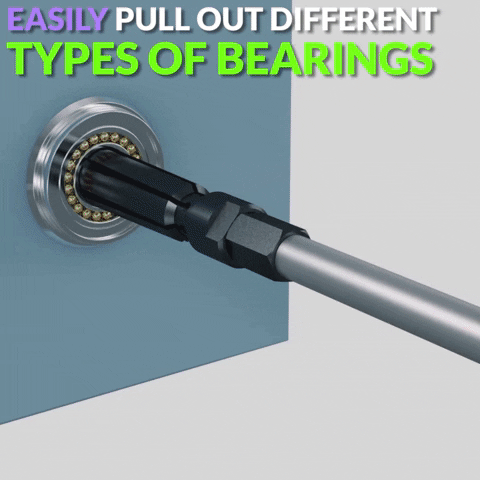 Multi Purposes: Ideal for pulling jobs, against the bearing for pulling out evenly without damage the parts, and perfect for professional and DIY use.
Convenient for Storing and Carrying: With a durable storage case, you could easily and neatly collect the tools and easily bring it to anywhere you like.
SPECIFICATION
Material: 40 chrome + 45# Steel

Net weight: 8.6lbs

Hardness: HRC38-40
PACKAGE INCLUSION
5 colletion sizes:
10-14mm (13/32''~9/19'')
15-19 mm (9/32''~3/4'')
18-25 mm (7/10''~1'')
25-32 mm (1''~5/4'')

9 colletion sizes:


8~10mm (5/16"~13/32")




10~12mm (13/32"~15/32")




12~14mm (15/32"~9/19")




15~17mm (9/32"~11/16")




17~20mm (11/16"~25/32")




20~24mm (25/32"~15/1")




25~29mm (1"~1-1/8")




30~32mm (1-3/16"~1-1/4")