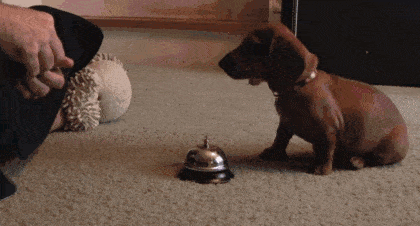 Teach your dog to communicate with you! Reduce your pet's barking and scratching habits by using the Pet Meal Potty Training Bell instead. It's so easy to use as a meal clock and pet's training bell for potty. Teach your pet to ring the bell to get your attention. 
FEATURES
Keep it in the same location.

It features 3 non-skid rubber bottoms to keep the Pet Meal Potty Training Bell in place. It makes it easier for your dog to remember the location and at the same time prevents your floor from scratches. 
Hear your pet's call loud and clear.

A training bell you set up on the floor which makes it easier for your pet to stamp on or put their paws on.  It gives off a clear ringing sound that's hard for you to miss. 
Effective potty training.

Your pet gets uncomfortable when it's time to potty. Stop the annoying barking and scratching walls and doors habits. Make them ring the potty bell for you to know what they exactly need.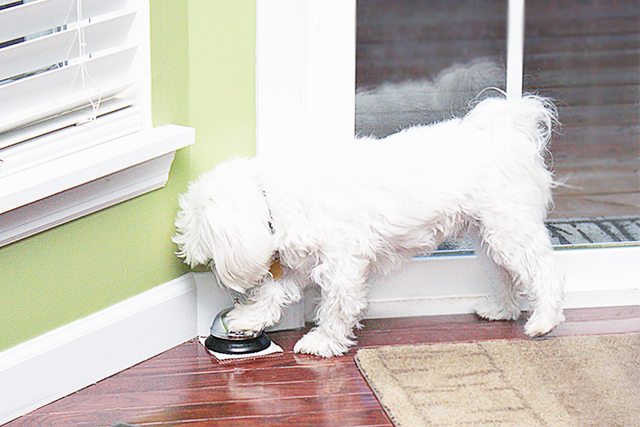 For dogs and cats.

 This pet training bell is palm size and the right for your pet's paws to ring.  With a diameter of 2.84 inch7.2 cm it can be used by all sizes and all breeds of cats and dogs.
Product Specifications:

Material: stainless steel, ABS plastic
Product Size: 7.2 cm / 2.83 inches
Colors: White, Blue, Rose, Pink, Red, Green
Package Included:

1 x Pet Meal Potty Training Bell