Cool down your farm animals without soaking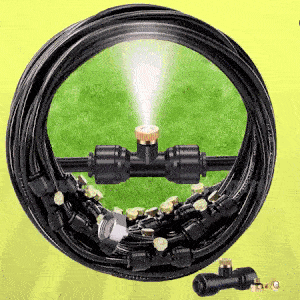 Help your farm animals regulate their body temperature and maintain healthy condition by installing Outdoor Livestock Misting Cooling System.This low pressure cooling spray maintains humidity level in the area and helps farm animals such as cattle, poultry, sheep, horses and other animals to cool down from high heat temperature. The misting system can cool down temperature to up to 20℃.  Easy to install and set up multiple spray nozzles in 2 modes - sprinkle and fine mist.
HIGHLIGHT FEATURES
Cool down your farm animals without soaking

. Outdoor Livestock Misting Cooling System provides a fine mist that cools down the hot temperature up to 20℃ without soaking the area and the animals.The increase in humidity allows the animals to dissipate body heat and regulate body temperature.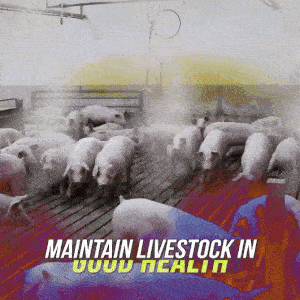 Poultry moisture control.

Install a cooling system in your poultry to control moisture and humidity especially during summer and winter seasons. Increase humidity in open poultry using the fine mist system. It comes with complete accessories of brass nozzles, flexible and UV resistant tubing, and a connector you can directly attach to the faucet or main source of water supply. 
Maintain good air quality in barns.

Keep dust, pathogens and gases from affecting the air quality in your horse barn. Controlling moisture and humidity level in the barn helps maintain air ventilation and quality. Good humidity in the barn provides fresh air, prevents condensation and removes moisture in the air.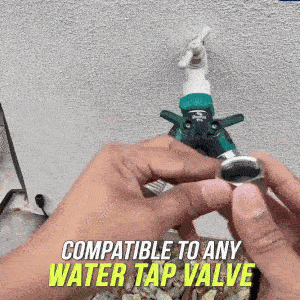 Maintain livestock in good health conditions

. High temperature makes farm animals susceptible to respiratory illness and other conditions. It also affects their appetite and productivity. Using misters prevents the negative effects caused by heat stress. Install this misting system to spot-cooling areas in your farm. Use this to cool down poultry animals, dairy animals, swine, horses and many others.
Product Specification:
Material: brass, PU 
Product Size:: 6m nozzle, 3m water supply hose, 3m misting line 
Color: black
Package Included:
1x water supply hose
1 x misting line  
6 x brass nozzles 
20 x saddle clamps
20 x ties