Camping hack for mounting tarp on the van, truck or RV while travelling
Secure your tent and cover and prevent them from being blown away by anchoring your tarp and shade on Outdoor Camping Tent Suction Cups. This heavy-duty vacuum suction easily and strongly adheres on your car. RV, truck or on any smooth surfaces. Designed with a D-ring buckle for stronger and steadier hold. Hook your tent, tarpaulin, shade cover and awning strongly and keep it steady even against strong wind.
HIGHLIGHT FEATURES
Secure your tent and prevent it from being blown away.

Keep your tent, shade or cover steady while outdoors. Outdoor Camping Tent Suction Cups is a durable, heavy-duty and a must-have kit on your outdoor trips. Designed with a powerful suction and lock with very strong straps and D-ring to hold your tarps and tent stay in place even against mild to strong wind.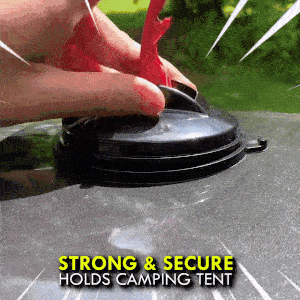 Adhere powerfully yet easily removable.

Strong adhesion without the residue and scratches.  This suction cup is a fixing device by tying down and securing your awning tent in place. Perfect for outdoor camping, car camping, road trips, RV, and more. Simply press down on a smooth surface until it vacuums and sticks on the surface. Attach your hook and lock it in place to secure it. Very easy to use and remove. 
Strong lasting grip with durable load bearing.

Each suction anchor can hold and mount most things. This industrial-grade suction vacuums powerfully and can support up to 200 lbs load. Use it to hold your tent, truck cover, tent awning, hammock and more with lasting grip.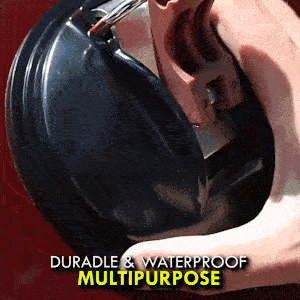 Convenient and must-have tool for outdoors.

Convenient to use and very helpful for tie-down applications. It can stick on different smooth surfaces including fiberglass, glass, boards, cars, and campers.  Dust-proof and can grip strongly even against strong-wind, hot or cold environments. 
Product Specification:
Material: ABS, PVC, metal
Product Size: 11.8 x 5cm
Product Weight: 240g
Color: black 
Package Included:
1 x suction cup
2 x securing hooks