Work your brows in seconds and save your time each morning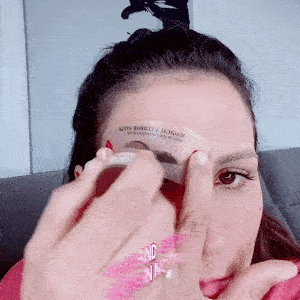 Take your stress of filling and shaping your eyebrows every morning. Get fully filled-in eyebrows in seconds using One Step Eyebrow Stamp Shaping Kit. This eyebrow makeup kit comes with an eyebrow powder pomade that is buildable and 10 eyebrow shaping stencils that easily follows the natural shape of your brows. Create full, thick and natural-looking eyebrows that lasts the entire day. 
HIGHLIGHT FEATURES
Quick brows on fleek you can get in seconds.

No more sparse eyebrows in seconds. Fill in and shape your eyebrows with One Step Eyebrow Stamp Shaping Kit. This eyebrow powder and stencil set eliminates your stress every morning on filling and shaping your eyebrows evenly. Use this to get flawless and long-lasting eyebrows everyday.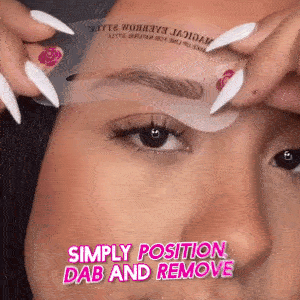 Perfectly shaped arches.

Create even and symmetrical eyebrows that match every face shape. Super easy to use stencil and buildable pomade. Choose from 10 brow shaping stencils. Simply put the stencil following the natural arch of your brow and start stamping your brows. Take off the stencil and viola! Full, thick, even and natural-looking eyebrows. 
Flawless eyebrows that lasts all day.

Waterproof, smudge-proof, and sweatproof formulation keeps your eyebrows to stay all day long. Enjoy pool parties, workout sessions, evening parties, running and other activities without worrying about your eyebrows. No need for touch ups. Easily removable by classic makeup removers. 
Practical, convenient and super easy eyebrow solution.

Made of ABS plastic stencils that are washable and reusable. It can also be used with powder, gel, and liquid eyebrow liner.  Choose from 3 different shades to match your skin tone and it also comes with 10 brow shaping stencils for different arch styles. 
Product Specification:
Material: ABS, powder eyebrow liner
Product Size: 15 x 4cm
Product Weight: 70g
Color: dark brown, medium brown, dark gray
Package Included:
1 x Brow powder
1 x Eyebrow brush
10 x eyebrow shaping stencils