Keep vegetables and fruits without damage!
These Non-woven Fruit Protection Bags help to prevent the damage from the frost, and keep the temperature and moisture more stable for the fruit. 
The bag can be used in all growing seasons, ventilation, and penetrating light. Great for indoor/outdoor gardening.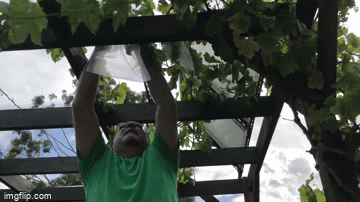 FEATURES
Provides instant protection from frost and harsh weather, while still allowing air and moisture to filter through to maintain healthy growth.
Protect your plants, vegetables, flowers from Insect, Mosquito, Bug, Birds. This Non-woven Fruit Protection Bags is non-toxic and reusable.
High-density fabric material, fabric bag corrosion-resistant, anti-aging, anti-sun, good quality, light and breathable, strong, and durable. It can be reused for 2 to 4 years under normal conditions.
Research shows that it can effectively improve the microbial growth environment of grape spikes, significantly improving the soluble solids of berries.
Ideal cover for wintering large, exotic, and tender container plants such as palms and cordylines. Protect plants from snow hail, frost in the winter and insects, birds during the growing season.
SPECIFICATION
Material: non-woven




Color: White




Size: (about)




Type 01: 24*38cm

02 models: 28*38cm

03: 32*37m
PACKAGE INCLUSION
100 x Non-woven Fruit Protection Bags