Take care of your white shoes without using harmful solutions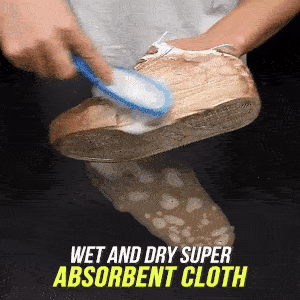 Stubborn dirt, stains and discoloration on your white shoes? Get rid of these problems and wear your whites shoes like they're brand new using our No-wash White Shoes Cleaning Foam. No need to wash and damage your favorite white leather or white sneakers to get it cleaned. This effective and very easy to use cleaning foam removes dirt and stains without hassle. It's a no-rinse solution that leaves no mess, no residue and no soapy feeling.
HIGHLIGHT FEATURES
Clean your white sneakers at home.

No need to bring your favorite and delicate white shoes for professional cleaning. No need for harmful other chemicals and solutions too. Clean your shoes at home using No-wash White Shoes Cleaning Foam. This shoe cleaning foam easily removes dirt and stains on every corner of your shoes and brings back its whiteness like it's brand new.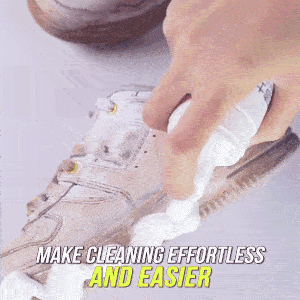 Eliminate the need for washing.

No need to wet your shoes and damage its materials with different home solutions you made or throwing it in the washer. This no-wash shoe cleaning solution is made of natural ingredients that are gentle on delicate shoe materials. It's fast acting and cleans leather, vinyl, nylon, knit, and rubber. Clean your dirty sneakers and make the stains disappear. 
Fast- acting but gentle cleaning solution.

This cleaning solution is pre-mixed and all you have to do is spray it on your shoes, spread, maybe give it a few gentle brush strokes and wipe to completely clean. It can clean all exterior parts of your shoes. No mess, no rinse, no residue, no color bleed and no color change.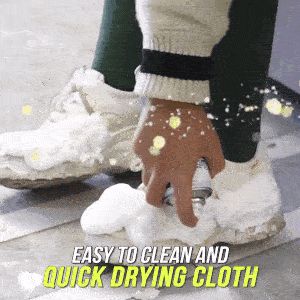 All-purpose shoe cleaner solution.

 Simply apply, spread and wipe to clean. Cleaning and maintaining your white shoes is easier than you think. No need to use toothpaste, vinegar and other chemicals that will ruin the materials of your shoes. Use this cleaning foam to clean your white sneakers, sandals, boots or loafers while leaving it smelling fresh. 
Product Specification:
Material: natural liquid formula 
Product Size: 
100 ML
Color: white 
Package Included:
1 x bottle white shoe foam cleaner