Comb, straighten and detangle your hair without leaving any damage. Gently massage your scalp and stimulate natural oil production with the gentle Natural Boar-Bristle Detangling Brush. It gently tears and detangles your hair as it glides through.

FEATURES
No split ends, no hair breakage. Natural Boar-Bristle Detangling Brush glides through even the thickest hair and detangles it gently. With a combination of nylon pins and natural boar bristles, combs through your locks leaving no damage or breakage that can lead to more hair issues.
Boost hair growth with every brush. With every brush, you stimulate your scalp and blood flow which boosts hair growth. It distributes natural hair oil that helps keep your hair healthy looking and shiny.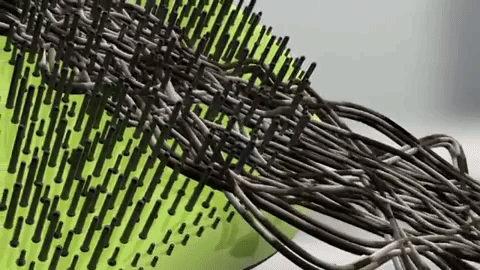 Brush and blow dry with ease. Designed with a vented brush head for easy and faster blow drying. Ideal for men and women's hair regardless of hair type and thickness. You can blow dry and style your hair faster. It also has a non-slip grip for comfortable brushing.
Cover more locks in one glide. Curved and oversized brush head allow you to have optimum contact points with the scalp. It has better coverage in one glide making every stroke detangle and stimulate more hair. Say goodbye to frizzy and tangled hair.
Product Specifications:
Material: nylon, boar bristle, ABS
Size: 7.4 x 25cm
Color: Red, Black, White,
Package Included:
1 x boar bristle brush
1 x Hair brush cleaner