Make playing the guitar more fun using an exquisite pick

Produce clear and great tones better than normal plastic picks. Our Native Handmade Guitar Picks are made of different materials including coconut shell, dark wood, bone, black horn, and clear horn, and come in a butterfly-shaped wooden box. These picks are exquisitely made by hand and are sturdy to use. It makes playing music more fun and a great gift idea for people who love to play the guitar.
HIGHLIGHTS FEATURES
Made of exquisite materials.

Get 5 different Native Handmade Guitar Picks in one box. Each pick is made of unique material including coconut shell, dark wood, bone, clear horn, and black horn. Handmade, smoothed, and polished for better grip. These picks are made of hard and sturdy materials that work better than normal plastic ones.
Standardized Shape.

 

Perfect for picking or strumming, the standard shape is by far the most popular as it offers enough area for a firm grip but also has a more defined tip for good note articulation. Many players also turn the pick around and use the rounded edge for a softer attack and warmer tone.
Produce unique tones for each pick.

Each material is crafted and picked to produce different kinds of tones and sounds. Produce a wide range of tones from clean, warm, crisp, mellow, sharp, clear, and rounded tones as you strum every chord. Achieve the perfect tones and improve overall music value.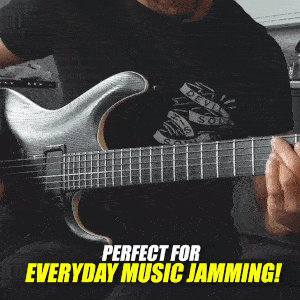 Suitable for all kinds of guitars. Create rich and clear tones only these exotic guitar thumb picks can make. It's suitable for all kinds of guitar play like acoustic, bass, electric, jazz guitars, and more. Each pick is 4mm thick and 29x 23cm in size with thumb impression and finger groove for better grip. 

Ideal gift for guitar lovers.  5 exquisite guitar picks in a wooden butterfly-shaped box make it a unique and ideal gift for someone who likes to play the guitar. 
Product Specification:
Material: dark wood, coconut shell, bone, black horn, clear horn (picks), wood (box)
Product Size: 29x 23cm
Thickness: 4mm
Color: wood, black, white, brown
Package includes:
1 x wooden box
1 x coconut shell pick
1 x dark wood pick
1 x black horn pick
1 x clear horn pick
1 x bone pick
ks