Create amazing photographic backgrounds and aesthetic lighting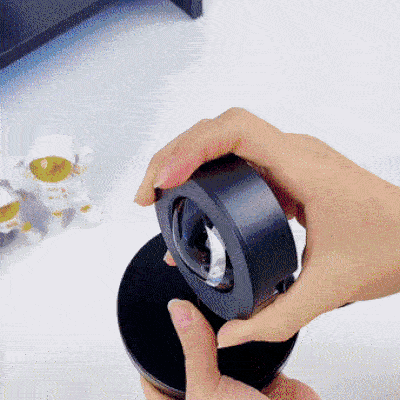 Create beautiful and dramatic spotlight and background for your photos and videos. Add emotional character to your shoot and a stable background for any content. Experience moonscape, starry night and twilight sunset backgrounds without the need of expensive cameras. Moonset Lamp 2022 is your unique projection lamp that creates different lighting modes from glittering starry night, crescent moon, to sunset effects. It is a classy ambient light that makes a perfect addition for photography studios, streaming backdrops and content designs. 
HIGHLIGHT FEATURES
Professional content backdrop.

Improve your videos and photos aesthetics by alternating different light settings, angles and colored backgrounds.

Moonset Lamp 2022

comes in 16 different adjustable lighting effects. Get moonlight, crescent moons and starry night in different colors and angles.
Multiple background options.

Create multiple color combinations in different angles and put together beautiful backgrounds in different textures, brightness, ambience and mood. Super easy to set up. No more hassle when making quick backdrop changes.
Super fun for photographers.

Take fantastic and creative photos. Set up great mood lighting for photography whether it's day or night. It has a wide projection coverage that gives an entire studio a unique lighting set up.

Moonset Lamp 2022

comes with a colorful 360 degrees rotatable LED light prism and a flexible tripod to place in different heights and angles. No need for a remote or phone app.
Liven any space with a unique night time effect.

 Not only is it perfect for photoshoots and video content, but this Moonset Lamp makes a perfect room décor to liven up any space. It gives a relaxing night ambience with a variety of colors to suit your mood and room aesthetics.
How to use: Rotating the light can adjust the size and shape of the halo of the projector night light. The greater the distance, the greater the projection that the Rainbow light can cast on the wall or ceiling. The light emits amazing colored circular lights on the wall, ceiling, and floor.
Product Specification