A must-have for your young soccer players
Train your aspiring little athlete in your own backyard. Mini Soccer Goal Net is a great way for kids to learn the fundamentals of soccer. Quick and easy to install, all you need to do is put the stakes in the top and bottom and connect them together with L-shaped connectors. You will build a 60 x 41 cm soccer goal net, develop your child's soccer skills. Ideal for kids of age 4 and above. 
HIGHLIGHT FEATURES
Perfect for your kid's soccer training.

Even a 5-year-old child can effortlessly set up and fold this Mini Soccer Goal Net. The package includes rods, L-shaped connectors, a ball, and an air pump. You have everything you need to play soccer with your kid.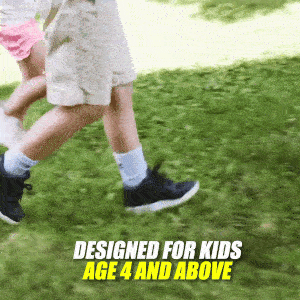 Quick and Easy Set-Up.

The soccer goal net is made to be easy to set up. Simply put the rods in the top and bottom and connect them together with the included L-shaped connectors. You can set it up and break it down in seconds!
Portable and Lightweight.

After setting it up, you will have a 60 x 41 cm soccer goal net. Whether you are at the park, field, backyard, beach, or indoors. This set is ready for play and is conveniently transported. Enjoy soccer with your kids anytime, anywhere. 
Play with it for a long time.

The soccer net is made with robust plastic rods and a premium L-shaped connector, it has a more stable structure. The soccer net for the backyard is made of tough mesh and reinforced fiber poles to withstand rain and wind. It ensures long-lasting use.
Product Specification:

Material: Mesh + ABS Plastic
Product Size: 60 x 41 cm (confirming with the supplier)
Product Weight: (confirming with the supplier)
Color: Black + White

Package includes:
2 x Mini Soccer Goal Net