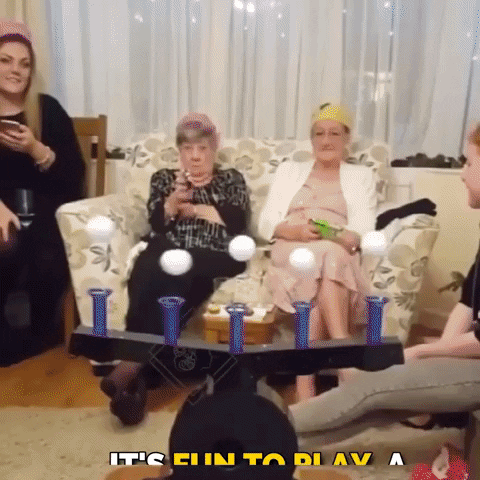 Join this fun challenge and take out five floating balls as targets. Here's a fun-filled toy game you can play with your family and friends. KNXX Floating Ball Target Challenge Game is a unique game you can play. It floats five balls that serve as your target. It's a long-range game that allows you to shoot from 10-12 meters away. Knock each floating ball and win the game.

FEATURES
A toy for all ages. Just point and shoot on the floating balls and score to win. KNXX Floating Ball Target Challenge Game is the perfect family toy to play at home. Make events and downtime more fun by playing this game. It comes with 1 hovering machine and 2 blasters to allow 2 players. Two players, double the fun.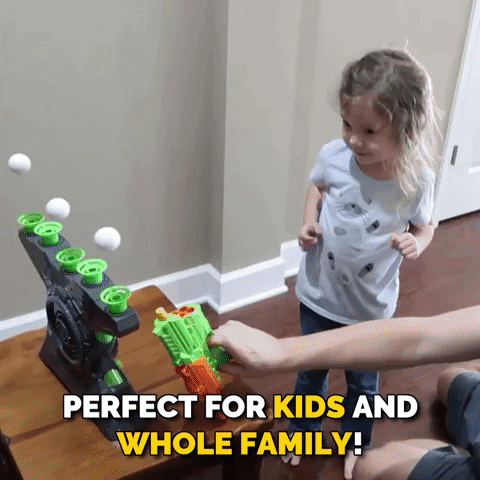 Adjust challenge level. Increase the fun and make it more challenging. This floating target game has an adjustable airflow which allows you to increase difficulty depending on the player's level. You can also opt to stop the balls from floating and just place them on top of the tube. Knock them out to win.
Indoor target practice. Challenge a friend or family to play this game. It's a fun target practice to play at home. Perfect for family events and parties to keep everyone entertained. Play it in your family room, living room or bedroom. It measures only 33 x 6.8 x 32cm in size. Set it up anywhere you like.
Safe for kids to play. Don't worry about letting your kids play this game. Made from safe and nontoxic materials, this floating target game is CPSC and CPSIA compliant so it's safe to play for kids ages 6 years old and up. It's also energy efficient because it runs with batteries.\
Product Specification:
Material: ABS plastic
Product Size: 33 x 6.8 x 32cm
Product Weight: 2.38 pounds
Color: black, green
Package Included:
1 x Floating ball target machine
2 x gun blasters
5 x balls
4 x batteries