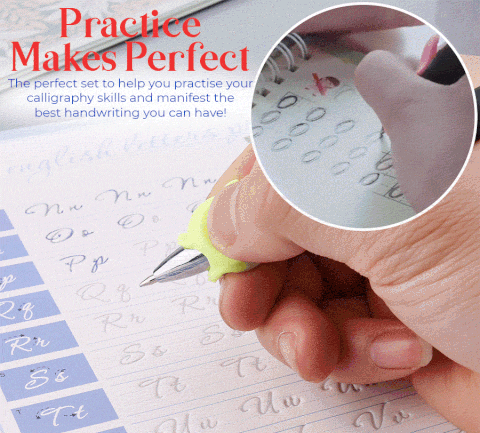 Teach your kids how to write numbers and letters the fun and easy way. KidzWrite Tracing Letters and Numbers Workbook Set has sections of pages dedicated for tracing numbers, letters and drawings. It's the perfect workbook for preschool and kindergarten and homeschooling. Teach them basic English, Math, arithmetic and drawing.
Help educate your kids. Easy to understand learning materials for teaching the basic subjects and lessons using KidzWrite Tracing Letters and Numbers Workbook Set. It integrates teacher and parent standards in teaching your kids the basics in English, Math, arithmetic and drawing.
Improve their handwriting skill and memory. This workbook set comes with magic pens. These magic pens are used to trace the letters, numbers and drawings. The fun part is the markings disappear after a while. It's a good training tool and exercise for your kid's writing and hand memory.
Improve their focus and attention span. Kids have short attention spans. Improve and expand attention span through writing and drawing practices as well as different activities such as identification, spelling, and more!
Traditional and effective learning. Reinforce their skills and enhance their problem solving and critical thinking by doing workbook exercises. Better than typing and swiping on mobile devices. Kids learn best and improve their communication skills through parent-child learning and practical exercises.
Product Specification:
Material: White cardboard
Product Size: 13 x 19 cm
Suitable age: 2- 6 years old
Package Included:
1 x English Workbook
1x Math Workbook
1 x Drawing Workbook
1 x Basic arithmetic Workbook
1x Magic Pen
5 x Refills
1 x Pen Holder