Silicone Door and Window Seal Strip
Make sure your windows and doors block the cold air this winter season. Keep your house warm and insulated by sealing off gaps between doors and windows usingKHYG Weatherstripping Silicone Door Seal Strip. Self-adhesive and easy to install for weatherstripping. It blocks the cold, wind, dust and insects from entering between gaps. It works well on any surfaces including wooden, vinyl, hardwood and even steel doors and windows. 
HIGHLIGHT FEATURES
Invisible weatherstripping

.

Seal off door and window gaps effectively. The KHYG Transparent Silicone Door Seal Strip makes a good sealing strip on the door and windows without being an eyesore. Choose your color from clear, brown, white and black. It's virtually invisible to the eyes while effectively blocking away the cold and wind from entering the gaps. It looks and works better than foam strips. 
Peel and press weather seal.

Very easy to install and no complicated application needed. Simply peel off the cover and press to stick on any surface. The material is flexible and pliant, it makes covering the door latch and hinges easy. Strips come in different widths for sealing odd gaps - 25mm, 35mm and 45mm. 
Protect your home from cold, wind, dust and insects

.

This frameless weather strips blocks cold and wind from entering your home through gaps and cracks. It also blocks away dusts and insects. Perfect for sealing off the gaps between the front door without being obvious. The strong adhesive is also stuck on the surface even with continuous opening and closing of the door or window.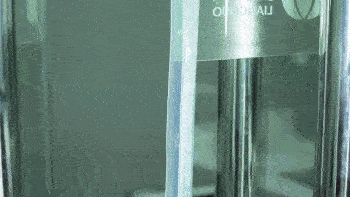 Practical instant solution to keeping loose particles in.

Instant seal! It only takes a few minutes to cover an entire door gap or window. Not only does it keep the loose particles from getting in, it also prevents the heating from leaking out. No draft needed. It even works well with sliding doors. 
Product Specification:
Product Size: 25 mm-Width / 35 mm-Width / 45 mm-Width.
Product length: 5 meters
Product Weight: 125g / 175g /225g
Color: Transparent, Brown, White, Black.
Package Included:
1 x Weatherstripping Silicone Door Seal Strip