Melt Away Neck Pain in Just 15 Minutes

Are you still struggling with neck pains? Do you often have sleepless nights due to pains from your neck region? If that's you, don't worry. We've found a solution for you. Working long hours, sitting all day in front of your pc, or doing jobs that require you to bend can sometimes cause strain on your neck.
Eliminate your neck pain and shoulder discomforts with our Smart Pulse Neck Massager. This Neck Massager act as your personal therapist and simulate real massage experience with low-frequency electrical impulses technology to restore tired and sore neck muscles.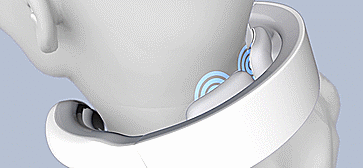 The smart neck massager uses a combination of massage, heat and TENS to alleviate neck pain along with its common symptoms. Simply use it for 15 minutes and the pain being alleviated! 
Key Benefits: 
Instantly Relieve Neck Pain and Stiffness
Improves Blood Circulation and Sleep Quality
Relaxes Muscles and Relieve Migraine & Tension Headaches
Balances your Nervous System
Promotes Metabolism.
Saves you money on visits to the therapist.  
Features: 
Adjustable massage mode and intensity. Simulates perfect massage by combining constant 107.6 F (42°C) heat to 3 effective massage modes and 15 adjustable strength levels.
Long lasting battery. A single charge of the rechargeable battery gives you 15 relaxing minutes of daily use over 30 days.
360° Floating Suspension Electrodes. Selected stainless steel electrodes features safe TENS (Transcutaneous Electrical Nerve Stimulation) therapy to provide natural pain relief.
Portable Design: Thanks to a compact and portable design you can take the Neck Massager anywhere and expect it to be resilient against wear and tear.
Discrete. Completely soundless during use and neck relief in absolute privacy.
Smart Auto Turn Off Function. Automatically turns off to prevent accidental overuse and maximize battery life.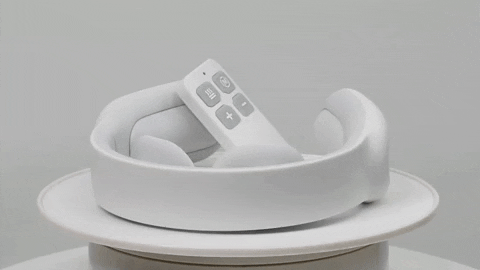 Product Specification:
Material: PC & Silicone & Stainless Steel
Battery: USB Rechargeable
Color: White & Blue & Pink
Package includes:
1 X Smart Pulse Neck Massager
1 X USB Charger
1 X Remote Controller