Grow your plants faster to become more green and healthy looking
Slow growing plants? Failing and yellow leaves? No budding flowers? Your plants are lacking the needed nutrients. Watering plants is not enough. Feed them with these Houseplant Indoor Fertilizer Food Sticks for happy healthy plants. These fertilizer sticks are made of natural ingredients that provide the essential macronutrients for your indoor and potted plants for up to 60 days.  
HIGHLIGHT FEATURES
Grow your plants green and lush.

Houseplant Indoor Fertilizer Food Sticks are packed with macronutrients that help heal your failing plants and grow them into lush, green and fresh looking plants. It's a simple yet very effective way to transform your plant from failing to grow to a beautiful thriving green.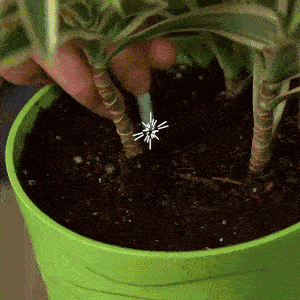 Help your plants develop strong roots.

These plant nutrition sticks not only help promote green leaves but beautiful blooms as well. The micro and macro nutrients help your plants develop new shoots, leaves and roots. It also promotes strong stems and helps fight plant diseases.  
All you need to heal and replenish your potted plants. T

hese plant spikes work by gradually releasing the nutrients into the soil. No need to add fertilizers. Simply insert the premeasured sticks into the soil around your plant. Change the stick every 60 days. Simple , effective and the secret to healthy vibrant plants.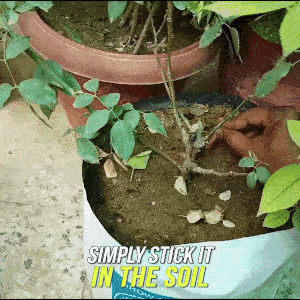 Clear and easy to follow instructions.

No complicated instructions. Grow your plants beautifully without the hassle. Circle the recommended number of sticks around the planter for optimum and fast results. Feed your slow growing plants with these sticks and watch them crazy grow, perkier and while looking fresh and green all season 
How to use Houseplant Indoor Fertilizer Food Sticks
Add in the recommended dosage of the product:
-Pot diameter 8-9cm, use half stick
-10-12cm, 1 stick
-13-16cm, 3 sticks
-17-20cm, 4-5 sticks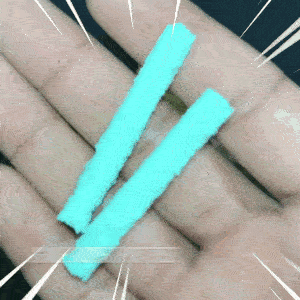 Add in the steps of product using:
Measure the diameter of the flowerpot, and use the nutrition bar according to the recommended amount.

At the edge of the plant, moisture the soil and make holes with the provided perforating nails.

Insert a nutrient bar into the hole just punched. Please avoid direct contact with the stems or roots of the plants. 

Use once every two months in spring and summer ; Use once every three months in autumn and winter ; based on the needs of the plants, water normally.
Nutrient supply for up to 60 days
- Contain unique TEP6 nutrition which plant needed
-Use in every type of plant, flower plant, foliage plant, succulent plant, etc.
Product Specification:
Material: natural ingredients -  Nitrogen, Phosphate, Potash
Product Size: 0.24 x 5.32 x 8.27 inches
Product Weight: 1.13 ounces
Color: green 
Package Included:
1 x pack fertilizing nutrition sticks