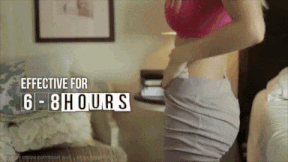 Tired of trying all kinds of diets? No time for workouts? Tone and shape your body effortlessly. HiFit Firming and Shaping Body Patch is an all natural solution body wrap for shedding the extra pounds. No need for rigorous workout sessions and self starvation diet methods. Slimming patch is effective, low maintenance and significantly leaves your body in good shape.

FEATURES
Get rid of the extra side handles. Love muffins can be cute but not when you have to wear certain clothes and don't give you a good silhouette, Firm and contour your waist, arms and legs and be more confident with your body. Feel great wearing your favorite clothes.
No more cringey cellulites. HiFit Firming and Shaping Body Patch is the perfect cellulite wrap solution. Get it from the comforts of your home. Save your time and money from going to expensive spa treatments. Tone and lift your sagging skin and cellulites by boosting caloric burn and metabolism with slimming ingredients including ginger, bupleurum, astragalus, peony and rhubarb.
Effective and discreet way of losing extra pounds. Comfortable to wear and invisible. You simply attach and wrap it on your targeted body part and wear it under your clothes. Wrap it on your belly, legs, arms and thighs. Safe to use and causes no skin irritations.
Long-lasting effect and use. You only need one patch to last you for hours. HiFit Firming and Shaping Body Patch works up to 8 hours. It's super thin and unnoticeable under your clothes and doesn't hinder any physical activities. You can do your work, run errands, or simply lounge around while shedding your extra pounds.
Product Specifications:
Ingredients: ginger, bupleurum, astragalus, peony and rhubarb
Package Included:
1 x bag HiFit Firming and Shaping Body Patch (10pcs)