Colorful magnetic wooden blocks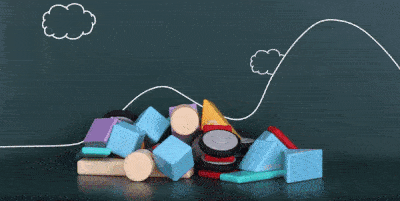 Let your child explore his imagination and creativity by playing with these HiBloc Magnetic Wooden Block Sets. These are magnetic wooden building blocks that allow your child to stack and assemble them together. These blocks can rotate which make them movable. Create airplanes, cars, motorcycles, robots and more!
HIGHLIGHT FEATURES
Colorful magnetic wooden blocks.

Get your child's attention and keep their focus longer by making them create different figures and constructions. Colorful, durable wood with smooth edges makes them fun and safe to play with even for toddlers. 
Boost your child's imagination and storytelling abilities

.

Magnetic, rotatable and movable pieces. They come in different colors and shapes to  allow your child to assemble and create figures like boat, motorcycle, car, airplane and more. 
Support your child's development

.

A great toy that helps develop your child's cognitive abilities, motor skills, creativity, imagination, problem solving, balance and pattern recognition. These 3D wooden puzzles come in 6 pieces, 11 pieces or 12 pieces sets. Blocks are measured from 3x3 cm up to 12x 3cm sizes which are safe even for kids 3 years old and above. 
A toy set that lasts for generations.

Made of quality wood blocks. No lead, no plastic parts, water-based color finish non toxic materials making it safe to use for kids and lasts longer than any other type of building blocks. This toy set is durable and could last for ages.  
Product Specification:
Material:  Solid Wooden
Product Size: 3x3 cm up to 12x 3cm sizes
Color: multi color
Package Included:
1 x set Magnetic Wooden Blocks (6, 11, 12 pieces)