Get eerie and creep out your friends and family by this Halloween Realistic Full Head Mask!
This Halloween, get yourself a quality mask that will get you a lot of scares from people. Halloween Realistic Full Head Mask is your latest and trendy Halloween costume mask this year!  Made of high quality 100% food grade silicone and artificial latex with realistic details. Breathable, perfectly holds its shape and fits your entire head. Add your costume and accessories and you're good to scare kids for trick-or-treat or stand out in Halloween parties.
Super creepy high quality mask that provides high quality scares. 
Skeleton Biochemical Mask 
There was once a young, handsome and wealthy man who fell into madness of trying different formulas to find out the secret to immortality that he even cut his skull open and studied his brain. Get this full coverage head mask with movable jaw and realistic brain details. Show them who's brainy! 
Full Head Skull Mask with Movable Jaw Mask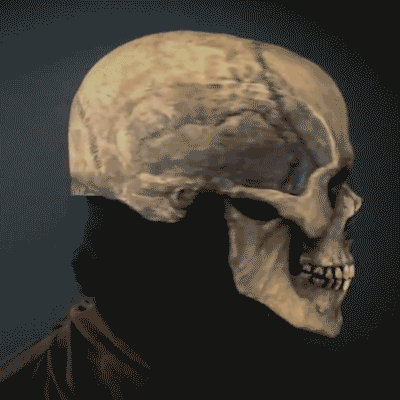 There is a legend about a bony guardian of the restless spirits in the forest. He rides his horse at night and chases after those who disturb the peace of this village. Wear this skull mask with a movable jaw. Knock at the door and stand there to wait for whoever disturbed your peace. 
Bloody Joker Double Layer Mask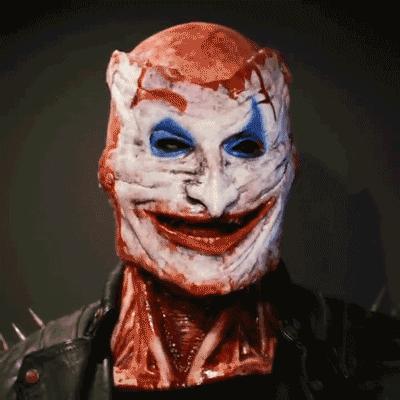 A clown  who wants to keep smiling and wants to show his entire teeth, he decided to rip off his face. Wear this 2-in-1 double layer mask, peel off the clown face as your Halloween costume and see if anyone finds you bloody funny. 
Smiling Demon Mask
Demon nurse-nun with red glowing eyes? We already know how scary the movie was and how eerie this character is. Bring it to life and get some screams from your friends and even strangers as you walk the night.  
Hungry Werewolf (Movable Ears)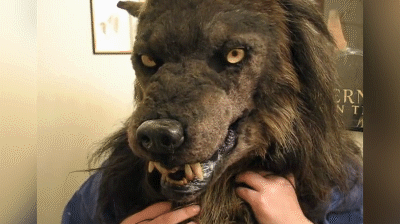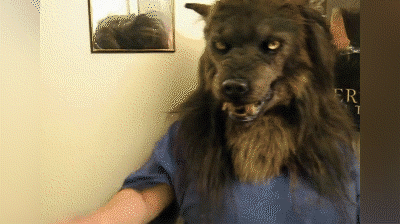 A cursed human with the ability to shapeshift into a wolf on a full moon. He seeks for whoever it may devour. This mask and a chilling howl at night will send your friends into hiding this Halloween. 
Pennywise It Clown Mask
Here's one reason why kids are scared of clowns. YOU FLOAT TOO! From realistic hair to those creepy teeth, you will scare people and kids. Hold a red balloon and you'll be the real-life Pennywise in the Halloween party. 
Product Specification:
Material: Latex, Silicone 
Product Size: 53-60cm head circumference
Variants: Skeleton Biochemical mask, Full Head Skull Mask, Double Layer Bloody Joker Mask, Smiling Demon Nun, Hungry Werewolf,  It Clown
Package Includes:
1 x Full Head Latex Halloween Mask