Capture full HD images and videos at 16MP without any sounds and flash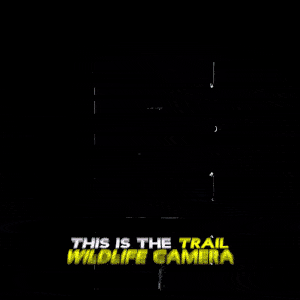 A good gamekeeper knows a trail camera makes a difference. Install Full HD Outdoor Hunting Trail Camera and make an effective and productive hunting plan for the season.This trail camera is captured at lightning speed. Distance triggered up to 25 meters in daylight and has a motion sensor that works even in night vision. Capture images and videos of animals from big bucks to small rodents. This trail camera is great hunting equipment for a good game.  
HIGHLIGHT FEATURES
Capture high quality images and videos.

Full HD Outdoor Hunting Trail Camera makes great hunting equipment. It takes photos and videos at 1080P resolution at a wide angle of 120 degrees. You can capture games as big as buck or as small as rodents, squirrels and birds. Motion sensors and distance triggered at 0.2s up to 25 meters ensures everything can be captured at lightning speed.  
IR Night Vision Capture.

Night time isn't a problem in tracking your games. This trail camera has 48 pcs of IR LEDS that captures up to 20 meters. You will be able to find nocturnal animals and learn the traffic in your favorite hunting spot. It's a no-glow night vision capture so animals won't be threatened while being observed.  
Heavy-duty design for continuous tracking.

Easy to set up trail camera. Waterproof and weatherproof. It's also dust and fog resistant for consistent good image quality. Designed for great concealment from animals and humans alike.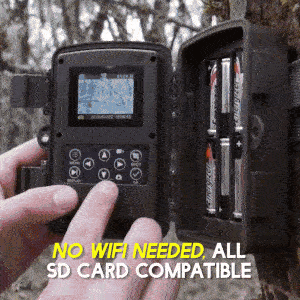 Capture images throughout the seasons.

Long standby mode that lasts up to 180 days. It supports up to 32GB SD cards for large video sizes and photos. Install it and observe your game for months ahead of the hunting season. Perfect for hunting bucks, turkeys, squirrels, rabbits, and other smaller games. 
Product Specification:
Material: ABS, electronics
Product Size: 135 x 90 x 76mm
Color: camouflage
Technical Specifications:
Video resolution: 2.7K/1280x720/30fps 720x480/30fps; 640x480/30fps;320x240/30fps
File format: JPG/.AVI
Range of IR flash: 25m (daylight) 20m (night vision)
Display: 2.0" TFTLCD
Trigger Time:  0. 2 s 
Power Supply:  4 x AA battery 
Stand by mode; 8 months
Package Included:
1 x Hunting Camera
1 x USB Cable
1 x Strap
1 x Manual