Get salon-perfect manicures in 10 minutes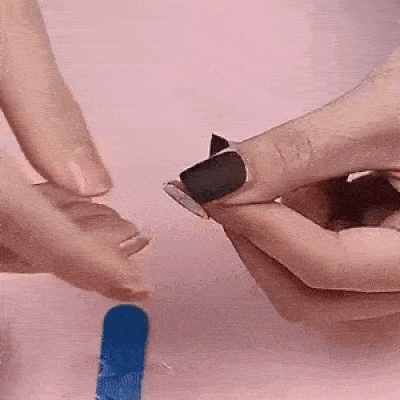 Nail appointments are no longer necessary. If going to the salon isn't your thing, press-on nails are your best alternative. Full Cover Quick Press-On Nails are quick, easy and hassle-free faux nails that are the perfect solution for getting fashionable and well-manicured nails without the expensive gel manicures at the salon.  
HIGHLIGHT FEATURES
Super convenient and hassle-free manicure

. Get salon-perfect manicures in 10 minutes without actually going to the salon! Full Cover Quick Press-On Nails is a great alternative to expensive gel manicures in the salon but for a fraction of a price.  
Instantly get long polished nails

. Instantly lengthen short nails in different shapes, sizes and thickness. Select from a wide variety of colors, fun patterns, and trendy styles of your choice. Mix and match sets for custom looks. Enjoy those classy French manicures, bold statement art designs, or fun pop of colored nails in minutes. 
Elevate your manicure and nail fashion experience.

In need of a quick manicure for an occasion? No need for salon appointments. Match your nails to your outfit, makeup, or accessory for an effortlessly fashionable look. Glamp up your nails and achieve manicures identical to expensive gel manicures. 
The new way of getting your nails done.

Each Full Cover Quick Press-On Nails comes with 24 nail sets in 12 different sizes,  nail glue, alcohol pads, cuticle stick, and nail file. Easily find the perfect fit for each of your fingers and extra nails to keep them in tiptop shape for days. 
Product Specification:
Material: ABS 
Product Size: 
Product Weight:
Color: assorted 
Package Included:
24 x nail set
1 x nail glue
1 x cuticle stick
1 x nail file
1 x pack alcohol pads