Turn heads with this unique LED Saber Laser Sword Umbrella. Give people some amusement as you take out your umbrella on a rainy day. Inspired by a popular science fiction movie, it's a must-have for all the superfans out there. The force is awakened with this multifunctional umbrella. It features a LED Shaft and a flashlight to add visibility and fun on a rainy night.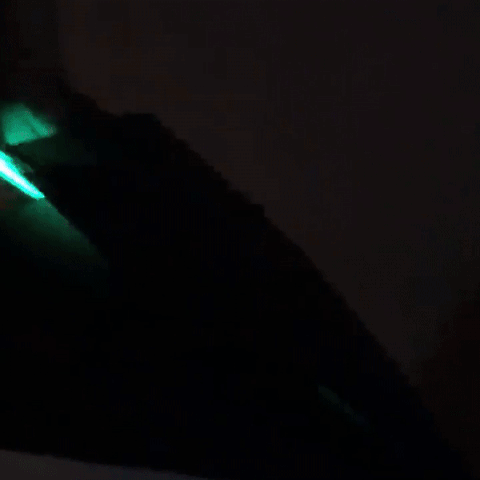 Made for the superfans. Get creative and attractive on a rainy night with FanFix LED Saber Laser Sword Umbrella.It changes in 7 different LED colors shaft. It's the coolest umbrella you can have. All eyes on you for the unique design and added visibility.
Protect yourself from rain, hail and snow. Made from durable materials - acrylic, 190T pongee fabric and silicone that can block out gust of wind, rain, hail and snow. An essential emergency protection during unexpected weathers. It's a long-handle umbrella that folds at 85cm and opens at 105cm.
One of a kind umbrella. Futuristic design, fun and amusingly attractive. Powered by 3x AAA batteries, it changes in 7 LED colors - red, green, blue, orange, sky blue, deep purple and pink. Make every passerby look on this one of a kind umbrella. It looks like a real lightsaber at night. Have fun under the rain.
Product Specification:
Material: Acrylic, 190T Pongee Fabric, Silicone
Color: Black, Red, Blue
Weight:550g
Control:Non-automatic Umbrella
Battery Type:3 x AAA batteries (not included)
Open Diameter:105cm / 41.3"
Folding Length:85cm / 33.4"
Package Included:
1 x LED Saber Laser Sword Umbrella