Draw your winged eyeliner and easily remove without smudging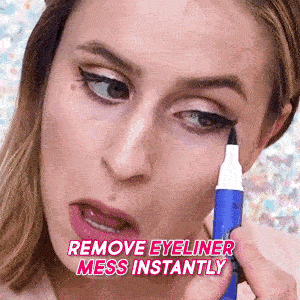 Save time in perfecting your eyeliner. Draw even and perfect winged tip eyeliner without worrying about making a mistake. This Double-Sided Eyeliner Pen with Eraser comes with a liquid eyeliner on the other and a makeup remover on the other tip. It's a practical and efficient makeup design to quickly correct eyeliner mistakes without ruining your entire eye makeup.
HIGHLIGHT FEATURES
Long-lasting and smudgeproof eyeliner.  Draw natural looking cat eyes or winged tip quickly and natural-looking in seconds.  The Double-Sided Eyeliner Pen with Eraser is designed with a liquid eyeliner on one side formulated with natural ingredients which dries quickly yet long-lasting, waterproof and smudge-proof. Wear your eyeliner at the party all night or all day.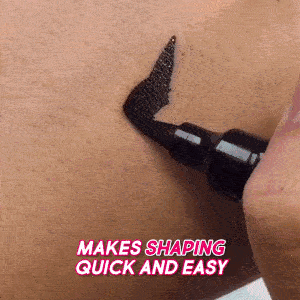 Quick and easy makeup eraser. Correct eyeliner mistakes with just a few swipes. Now you don't have to fear making a mistake when drawing your eyeliner. Cut your time in making an even and perfectly drawn cat's eye. The other side of this double-sided makeup pen is an eyeliner remover tip formulated with micellar water. It removes eyeliner without leaving smudges or eye irritation. 
Efficient and pocket-friendly makeup. This two-sided makeup design makes it easier to apply and correct eyeliner without the hassle. It's a time-saver, practical and perfect to fit in your everyday makeup bag 
Product Specification:
Material: Natural and quick dry formulation , minerals, micellar water 
Product Size: 5.12 x 7.09 x 7.09 inches
Product Weight: 20 grams
Color: black 
Package Included
1 x  Double-Sided Eyeliner Pen with Eraser