Mesh-like filter to filter out all types of falling hairs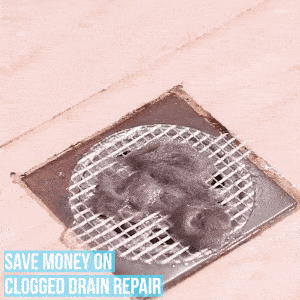 Stop falling hairs in the shower causing blockage in your drainage. Install Disposable Shower Drain Hair Catcher Mesh Stickers to catch every single hair strand while dispersing the water flow smoothly. It stops clumps of hair and other debris from going down the drain. Easy to attach, easy to replace and a practical solution in saving your pipes. 
HIGHLIGHT FEATURES
No more clumps of hairs in the drainage.

Stop causing blockage in the pipes by simply using Disposable Shower Drain Hair Catcher Mesh Stickers. Install this in your washbasin, bathroom sink, kitchen sink, bathtub, and other drains prone to debris and materials going straight to the drainage.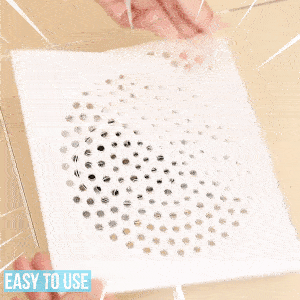 Keep the floor drains and sinks clean.

Practical and sanitary solution in keeping the kitchen sink and bathroom floors clean and free of hairs strands. Easy to install that it sticks on the drain surface and catches the smallest objects without blocking the flow of water. Designed with a 1.5mm mesh strainer that clumps all hair types including animals, and other small objects like rings, earrings, shaving cream and even soap suds for easy one-time disposal.  
Save your pipes.

Stop clumps of hairs from blocking the pipes. Using this simple solution will prevent you from clawing out hairs and other objects that stop the flow of water to the drain. No more using block removal chemicals or snaking sticks in the drainage to take out blockage.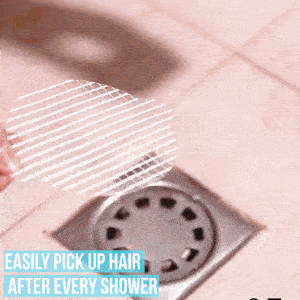 Simple, convenient and sanitary drain solution.

Save time, energy and money for pipe replacement and cleaning.  Unclogging drains is hardwork, unpleasant and can be costly. Install this mesh drain stopper to keep bathroom floors and kitchen sink clean. Easy to install and stays in place for weeks. Replaceable, no-hassle removal and disposal. 
Product Specification:
Material: mesh 
Product Size: ‎5.2 x 4.76 inches
Color: white
Package Included:
1 x set  drain hair catcher