Make the dalgona candy and see if you can survive the game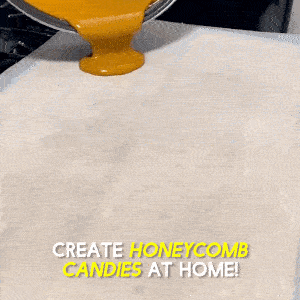 Don't miss out on the fun challenge everyone is doing on social media. Join the challenge! Use this Dalgona Sugar Candy Maker Container Box Tools to make the popular traditional candy. But, what we really want to know is if you can survive the game. This fun candy maker set is a perfect addition for the coming Halloween, and Holiday parties. Make the newest trending candy and add it as fun desserts to your parties.
HIGHLIGHT FEATURES
Trendy treats you can easily make.

  Not only is it fun to make, but also a fun game to add to your parties. Make this popular traditional Korean candy using our Dalgona Sugar Candy Maker Container Box Tools. This simple sugar treat can be decorated with shapes like stars, triangles, circles and even umbrellas!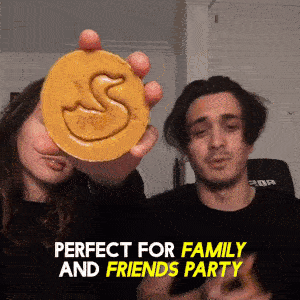 A candy challenge not just for kids.

Add this traditional sweet treat to your parties and treats and challenge your guests for a game. Make it and break it! These are sweet treats that you can turn into a fun game. Do the challenge or challenge your guests for a fun new experience.
An exciting way to make and eat party treats.

Our dalgona candy maker is a complete set of stainless steel honeycomb candy makers, tin can and cookie cutters of different shapes. Make candies, cookies, lollipops, toffees, or even cheesecake slices, breads, pancakes, pizza bases and more! It's rust-resistant and can withstand temperatures from -40degrees up to 230 degrees.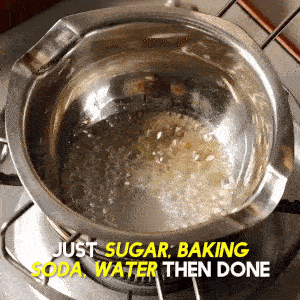 Make dalgona candies anytime, anywhere. Dalgona candy is a popular street food which you can also make anytime, anywhere. Enjoy making this candy indoors or outdoors. Just bring your sugar and this candy maker set and make candies while at home, in the park, camping, or playing with friends. 
Product Specification:
Material: stainless steel 
Shapes: heart, star, umbrella, circle
Product Size:  7.09 x 7.09 x 0.63 inches
Product Weight: 200 grams
Color:silver
Package Included:
1 x set candy honeycomb mold