Silly fun game for kids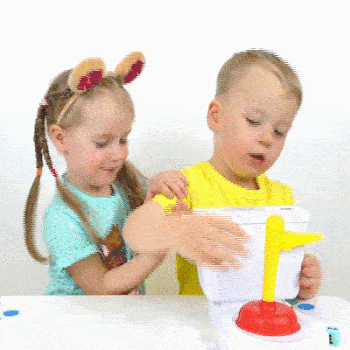 A toilet game that guarantees shrieks of laughter and big fun! CrazyGames Flushing Frenzy Game is a fun game that's grossly fun for everyone. A game of turd made for kids and adults of all ages. A perfect family game on a downtime, Christmas night, parties and more! Easy to play and makes toileting fun for kids. Never thought catching a flying turd can be this fun and exciting!
HIGHLIGHT FEATURES
💩A grossly fun family game. Here's a fun game for every family member. CrazyGames Flushing Frenzy Game ensures lots of laughter and shrieks. It's a multiplayer game that is so simple everyone can join. All you need to do is plunge the turd and launch it by pushing the plunger. Catch the flying turn midair and win 2 points! Whoever catches the most is the winner.  
💩Make toileting a fun experience. A simple game with easy mechanics. Roll the dice, plunge and be careful not to send out the turd flying. It's also a fun way of potty training your kids. Suitable for kids 5 years and above. Enhance your reflexes in a funny and exciting way.  
💩Entertaining and amusing party game. Keep your guests and friends entertained and amused with this cute little 8.66 x 6.89 x 6 inches flushing game. They might be wondering what a little toilet is doing on the table. It's a great game to play at Christmas night, birthdays, get togethers or during family time. 

💩Silly fun game for kids. Safe, nontoxic ABS materials and large parts pieces to make it safe and fun for children to play. Passed and complied quality assurance standards for kids and toys. It's a fun, clean and safe game for kids to play with little need of supervision. 
Product Specification:
Material: ABS
Product Size: 8.66 x 6.89 x 6 inches
Product Weight: 1.46 pounds
Package Included: