Remove muddy and wet boots without doing one leg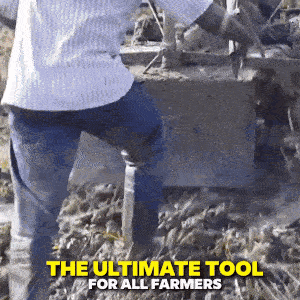 No more bending over to pull up your foot out of your riding boots. Cowboy Boots Remover Puller makes wearing and taking off boots easy. Designed to provide a stable support on your ankle and a rubber foot grabber that makes pulling out of boots easy in seconds. No more losing your balance or filling the mudroom with dirt. Great for farmers.
HIGHLIGHT FEATURES
Take off boots in seconds.

Getting off your riding boots or farm boots without losing your balance or bending over.  Cowboy Boots Remover Puller makes pulling up and taking off your boots easier. It's convenient and allows users to remove their footwear even when holding tools or things in their hands.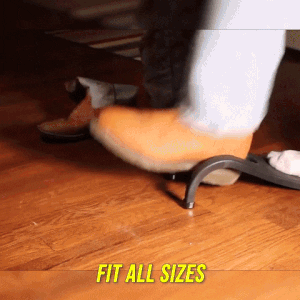 No more struggles taking off boots.

Muddy, dusty and smelly boots can be a messy activity. Remove them without doing one leg or asking someone to pull it off for you. Take off your boots by yourself and hands-free. No need to touch wet, and muddy boots. 
A boot jack for all sizes.

Remove all shoes and boots of all sizes. Made of ABS plastic and rubber inlay. It's stable and can fit all sizes of boots.It makes a great assistance for farmers, gardeners, construction workers, cowboys and people who are elderly and find it difficult to put on or take off boots on their own. 
Product Specification:
Material: ABS, rubber
Product Size:

15 x 39 x 11cm
Product Weight: 226.80 grams
Color: black
Package Included:
1 x cowboy boot puller