The best resistance band for the entire body! 
MMA athletes need awesome levels of muscular endurance, explosive power, and extremely high work capacity. While many athletes are still stuck doing bodybuilding routines and running miles on end for a cardio workout, they're in the dark when it comes to the very best methods for raw strength and primal conditioning. For fight conditioning, the best tool that trains the entire body in an energy-specific manner to a fight is no other than the Combat+ Training Resistance Band.
Develop powerful strength and muscle shots to effortlessly take down opponents in a split second! This resistance band increases your punches and kicks speed drastically!
HIGHLIGHT FEATURES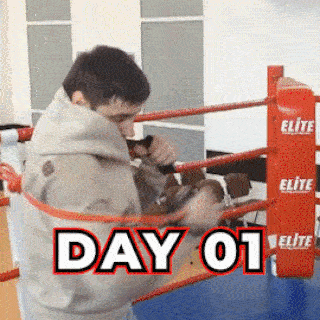 💪Many Training Objectives: This training resistance band can enhance the explosive force of arms, legs, and waist. It can also increase the movement speed, agility, strength of punching and kicking. But most of all, improve your body balance control. Your body load and training intensity can be increased to improve training efficiency.
💪Easy to Remove, Install, and Adjust: Made with environmentally friendly latex resistance tube, thickened ankle strap, cross-stitch technology, durable clips, and padded waistband. All the accessories of this training resistance band can be worn and disassembled within a matter of minutes. The belt, wristband, foot ring, and foot straps can all be adjusted as per your preference. 
💪Versatile Usage: Provides ideal strength and power training. Make your training tough, and more effective. This Combat+ Training Resistance Band is applicable for MMA, boxing, sanda, taekwondo, Muay Thai, Judo, Jeet Kune do, karate, basketball, volleyball, football, and more.
Product Specifications:
Material: Latex
Color: Black, Red, Green
Options:
15 pounds

20 pounds

25 pounds

30 pounds

35 pounds
Package Included:
1 set x Combat+ Training Resistance Band