Suffering from dreadful neck pain and awful tension headaches?
Relieve sore neck and shoulders with a therapeutic stretch. Our Cervical Neck Stretcher offers instant relief to knotted and stiff muscles by giving your neck and upper body a good stretch and massage.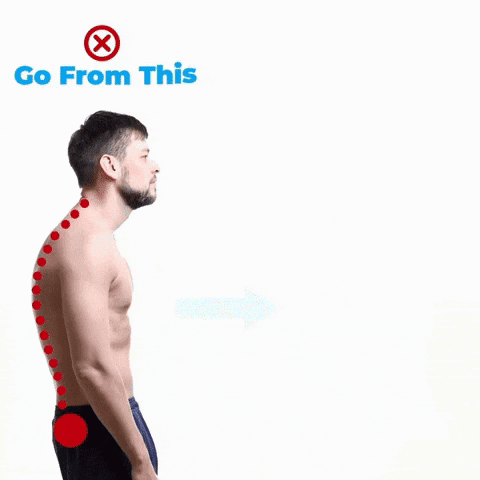 Designed with 3-level adjustable height, 8 magnetic dots and 60 protrusion that targets the acupressure points. This lightweight neck stretcher helps your neck to recline and relax immediately, and quickly relieve neck, shoulder and upper back pain caused by tight muscles, excessive flexion, and poor spinal alignment. Stabilize and decompress the neck by doing the stretch for 5-10 minutes daily. Feel significant improvement on your neck area, posture and overall health. 
 Highlight Features:
Relieve sore muscles and stress. Take a good 5-10 minutes of good stretch with this neck stretcher with magnetic acupressure points and feel relief on your neck and shoulders. Giving yourself a good stretch decompresses your vertebrae which relieves tension, helps your muscles to relax and improves your flexibility. 

Stretcher and Massager in One. Give yourself a good stretch and massage at the same time. The pad is designed to arch and follow the natural curve of your neck while preventing the straight. Magnetic therapy combined with acupressure massage with its 8 magnetic dots and  60 protrusion that targets the acupressure points. 

Ergonomically designed for overall massage therapy. Relieve tension not just from your neck and shoulders but also on your back, lumbar area, arms and legs . The adjustable ergonomic design also effectively relieves pain caused by  sciatica pain, herniated disc, spinal stenosis and more. It can hold a maximum weight of 300lbs with its study ABS and NBR materials so stretch out and massage your body for total relaxation. 

Improve your posture and health. Decompress and realign your spine by simply doing this stretch. Adjustable in 3 different levels from 7cm up to 12cm. Each level corresponds to the intensity and number of minutes to do a stretch. The magnetic therapy corrects your spine alignment that helps improve your sitting and lying posture. Combined with the acupressure massage, it helps relieve muscle pains, improve blood circulation and overall well-being. 



If you: 
- Sit hunched at a desk all day 
- Suffer from tension headaches and migraines 
- Are struggling with neck pain & tightness 
- Suffer from shoulder and upper back pain
Then our Cervical Neck Stretcher is for you!