Make your big romantic gesture with flowers that never wilt, wither, fade or die.. Beautiful, stunning and romantic Bloomz Everlasting Galaxy Rose. This exquisite stem of delicate and glittering rose symbolizes eternal love. Perfect for romantic gestures, or an interior display.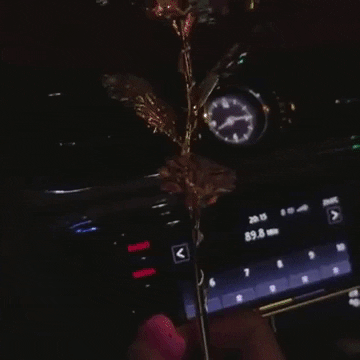 FEATURES
Crystal rose. You have seen red, yellow, pink, blue and even green roses. But have you seen a crystal one? Bloomz Everlasting Galaxy Rose is the perfect romantic keepsake. Its glittering crystal petals and leaves are meant to shine forever!
Ideal romantic gift for special events. Anniversary, Valentine's Day, Christmas or birthday. Giving someone a flower and as stunning as a galaxy rose never gets old. Delicately handcrafted and realistic.
Great alternative to those who are allergic to roses. It's true. Some people just have a nasty allergy on roses. Instead of giving paper and plastic roses, why not give a glittering and shining rose instead? It's romantic and something that's totally different from other artificial flowers.
Product Specifications:
Material: holographic polyethylene
Product Size: 27 x 10 x 7 cm
Color: holographic
Package Included:
1 x One Galaxy Rose
1 x One Carrying Case