3D stainless steel coated banana mold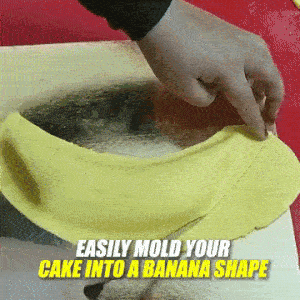 Make delicious and fun looking baked treats this Halloween and holiday season using Banana Shaped Coated Steel Mold. This single mold is perfect for making small amounts of your recipes. Make cupcakes, pancakes, muffins, cakes, cookies and even pizza in a 3D banana shape. Non-stick, scratch-free and heavy-duty but makes taking out baked goods easier to pop out.  
HIGHLIGHT FEATURES
Fun and banana-shaped details

. Impress your family and even your guests in your party with your banana-shaped recipes in great detail. Banana Shaped Coated Steel Mold is so simple to use and non-stick so you don't need to grease before you pour. It pops the food right out as soon as you flip in 3D banana detail. Decorate with your favorite syrup and frosting and be ready to impress your guests.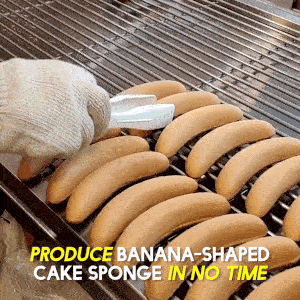 Your everyday and holiday baking pan.

Make different breakfast options in banana shape  - pancakes, cookies, muffins, cupcakes and more.  Use this as your everyday cooking and baking mold or your specialty pastry treats on holidays. Bake a detailed 3D golden banana. It's a single cup mold that saves you more space and is perfect for small ovens.
Heavy-duty cooking and bakeware.

Teflon-coated stainless steel which is heavy-duty, scratch-free and resistant to high temperatures up to 300 degrees celsius. Sizing at  5.8" x 1.8" x 0.98" it's a perfect size for a portioned breakfast and meals.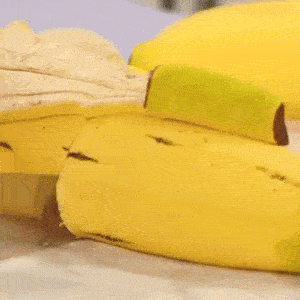 Easy to maintain.

No need to wash and rinse. It's super easy to care for and store. Simply wipe it with a paper towel or dry kitchen cloth to remove grease and residue before storing in a dry place. 
Product Specification:
Material: stainless steel, non-stick coat 
Product Size: 
Product Weight:
Color: black
Package Included:
1 x  banana cake mold