A hybrid between cornhole and golf as the ultimate fun short course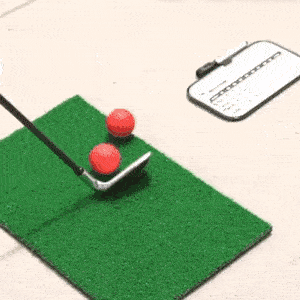 Limited space to play golf? Here's a fun and exciting practice golf set that you can try at home. Backyards Golf Cornhole Game is your cornhole and golf chipping training equipment that you can play indoors or outdoors. A cross between cornhole game and golf game, everyone will surely love to play this game. Perfect short game for beach, swimming pool, tailgating, backyard, office or clubhouse. This fun golf game keeps you up with your golfing accuracy shots. 
HIGHLIGHT FEATURES
Keep up with your golfing skills.

Can't go to the driving range? No problem. Keep up with your golfing skills and improve your shot accuracy by practicing with Backyards Golf Cornhole Game. This game helps improve your chipping techniques as well as full swing.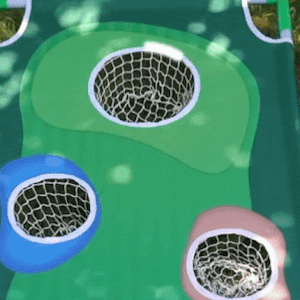 The popular outdoor short game.

A hybrid between cornhole and golf, this fun viral game is popular amongst kids and adults alike. It's the perfect short game to play in the backyard, beach, swimming pool, tailgate, office or clubhouse. Suitable for all levels of players. Designed with 3 differently sized holes with 12 foam balls to aim at the target. It's a fun battle of chips. 
Improve your golf game while having fun.

Definitely an easy and popular game to play in family gatherings, this training aid is ideal to improve chipping techniques and increase accuracy. It's a good practice session all while having fun along the way. Made of high-quality Oxford cloth and PVC pipe rack. It's durable, tear-resistant and foldable for easy set up and storage in seconds. 
Easy to set up and store games.

It only takes a few seconds to set up this game that everyone loves. Designed to be portable and detachable for easy storage and set up.  Lightweight and compact perfect for indoor and outdoor 
Product Specification:
Material: Oxford cloth, PVC pipe rack, foam
Product Size: 17.44 x 8.74 x 3.31 inches
Product Weight: 2.34 Pounds
Color: green
Package Included:
1 x golf turf
12 x foam balls (3 colors)
1 x hitting mat